One of Scotland's leading building and construction firms, The JR Group, has announced the appointment of Carol Cameron as its new Group Business Development Manager, cementing its growth strategy.
Carol will be the direct liaison with customers old and new, as well as working with the senior team on its strategy for the future.
Carol is an experienced business development professional, with a demonstrated history of working in the construction industry. She has more than 20 years of experience in the sector, working up through the ranks since she graduated university.
Carol has worked indirectly with The JR Group for four years and was impressed by its people, its values and its aspirations to deliver a quality service and end product.
-- Advertisement --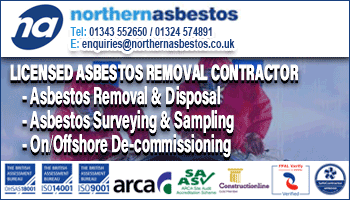 She said: "Having experienced The JR Group over the last few years, the passion from the team and its commitment to both staff and clients has been incredibly impressive so I am delighted to be able to be part of its journey as Group Business Development lead.
"With more than two decades in the construction industry, I come armed with a wealth of knowledge and experience but most of all, enthusiasm for delivering a great customer experience and, although I will be based at The JR Group offices in Paisley, I hope to spend much of my time out meeting clients old and new."
Andrew Dallas, Projects Director for The JR Group added: "As an ambitious business, with a history of more than 25 years in the industry, we felt it was the right time to welcome Carol into the team and drive forward a clear strategy for growth, whilst supporting and delivering for existing and new clients.
"Carol is incredibly passionate about her role, and she is a natural fit as our Business Development Manager. Her enthusiasm for delivering is infectious and I am sure she will be a great addition to the team."