Bear Scotland has delivered £6.
7 million worth of resurfacing and safety improvements across a number of different routes, since they took on responsibility for trunk roads in SE Scotland on 16 August 2020.
The resurfacing projects span sections of motorways including the M8, M9 and M80 to carriageway enhancements on other key routes including the A1, A68, A7, A702, A985, A720 and the A6091.
By the end of November, a total of 50km of carriageway was resurfaced across the South East trunk road network creating smoother and safer journeys for motorists.
Additionally, safety improvements are being rolled out at two sections of the A702. At Hartside Bends south of Lamington this includes enhanced signage, drainage and barrier improvements. At Cambwell junction, near Biggar, a new surface has been installed and signage and roadside safety barriers will be upgraded in December.
-- Advertisement --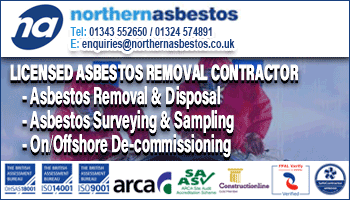 Innovative sustainable methods of construction are employed on two of the A702 resurfacing improvements, whereby material removed from the existing road surface is processed off-site and reused in the new construction. By using Tarmac's Ultifoam mix, which is predominantly made up of recycled material from the site, over 1000 tons of material was saved. The Ultifoam process also uses lower temperatures and less energy than conventional asphalt, which results in up to a 50% reduction in CO2 emissions.
Andy Thompson, BEAR Scotland Operating Company Representative for the South East said: "We are committed to improving journey experiences for road users. The level of investment in resurfacing and safety improvements within the initial phase of our new tenure of looking after the trunk roads in the South East of Scotland underlines that commitment.
We will continue to focus on delivering for road users by using listening to them, using new materials and techniques and keeping them informed of what it is happening on the roads they use."