Proposals to deliver extensive refurbishments at two tower blocks in Saltcoats, North Ayrshire, are edging closer.
North Ayrshire Council has been working on the plans following a local vote in 2018, which will see internal and external improvements delivered on the site.
The Council's Cabinet is expected to approve a tender for the external works when it meets tomorrow, Tuesday 21 January. These £1.5 million works will see both tower blocks fully re-rendered as it became clear during preparatory investigations that both buildings have experienced water ingress. They are expected to begin in Spring 2020 with completion in Winter 2020.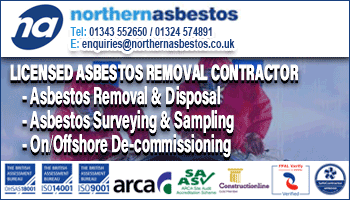 When re-rendering is finished, it is expected that work will be able to start on the internal refurbishment, which will take approximately one year to complete.
Councillor Jim Montgomerie, Cabinet Member for Place, said: "This refurbishment of the high flats will be a major investment in the future of Lambie Court and O'Connor Court, ensuring their long-term viability for years to come.
"Over the past months, we have been putting together the comprehensive programme for the delivery of works. Throughout this process, we have maintained regular contact with our residents, and I'd like to thank them for their co-operation throughout.
"Undoubtedly, there is likely to be some level of disruption when works gets underway, but we fully expect the end result to be worth it. Residents can be assured that we will continue to work closely with them to minimise any convenience and disruption."
(CM/JG)