A coalition has been formed between public and private organisations to reverse the economic and environmental damage of de-industrialisation in the Levenmouth area.
The Levenmouth, a network of towns and villages where the River Leven meets the Firth of Forth, has been impacted by years of industrial work.
Years of industry has led to the contamination of the river, impacting on water quality and the local fish population. Changes made to the river's course, to increase its flow, have dramatically reshaped the landscape, whilst affecting local biodiversity and wildlife.
It is not just the local ecosystem which has suffered, but residents as well. The closure of the last coal mine, now more than 30 years ago, has seen an increase in deprivation and loss of local transport links.
-- Advertisement --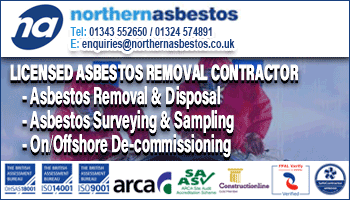 Local rail services have shut down and bridges which once serviced industrial sites closed. Meanwhile, the physical barriers created by the contaminated land and the river had reduced transport connections even further leaving many with limited access to the surrounding towns and cities.
Sustrans, through its Transport Scotland-funded Places for Everyone programme, will work with organisations like the Scottish Environment Protection Agency (SEPA) to repair the area.
By working to design a new network of paths between the Levenmouth settlements, the project will make it easier for people to access other communities and their resources by foot or by bike.
The new paths will open up travel choices for everyone by providing access for all and connections to local bus services and the Levenmouth Rail Link, which is set to be reopened by Transport Scotland, making it easier to get to workplaces in Dunfermline, Glenrothes and Edinburgh.
The Scottish Natural Heritage and the Coalfields Regeneration Trust will also work to restore biodiversity and repair environmental damage.
(CM/JG)