Caledonia Housing Association (CHA) has announced the appointment of Leigh Grubb as their new director of finance and governance.
Leigh has over 20 years' experience within the financial services industry, including a number of senior management positions with Alliance Trust in Dundee.
His background in operational management and compliance means that Leigh is well-versed in the finance and regulatory aspects of governance.
He will work alongside his fellow directors to support our business transformation programme and will play a vital role in supporting Caledonia as we deliver on our vision to build 1000 new homes by 2022 while improving living conditions for our tenants.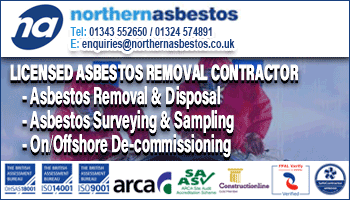 Mr Grubb said: "Caledonia is a housing association that is energised and clear about its future direction. The team is strategic, passionate and focussed on delivering its vision and I look forward to being part of this as we continue on our journey."
Julie Cosgrove, chief executive of Caledonia Housing Association, also said: "Leigh has strong people skills and a track record of success encompassing finance, compliance and change management. That makes him ideal for this role as we work to transform our business and provide greater support for our tenants."
Leigh joins us on August 26 and will work alongside existing director of finance and IT Ron Hunter, who is set to retire in the autumn.
(MH)