Hebridean Housing Partnership (HHP) has announced the completion of new homes at Tom Na Ba in Galson.
Officially opening the completed development, MSP Alasdair Allan, said: "It was great to visit Katie in her new house today, and was an honour to declare all four new houses at Tom na Ba officially open.
"These are high quality houses of just the kind that there is a huge need for in the islands, not least in rural areas. The Scottish Government have provided major funding to build the houses here, and it was a good example of the Scottish Government, the Comhairle and HHP working together. With very significant Scottish Government funding for housing on the table, I hope we will now see more families throughout the islands get the new homes they need to ensure our communities thrive. Meanwhile, I congratulate the families in Tom na Ba on their new homes."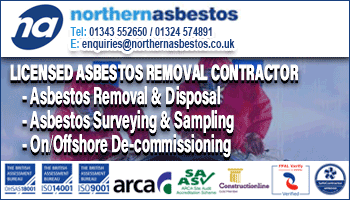 Kenny John Macleod added: "I am doubly pleased to see four more new houses at Tom na Ba. Firstly as one of the local Members for An Taobh Siar Agus Nis Ward, I am delighted to see another high quality HHP development in the area. And secondly, as Chair of the Comhairle's Communities and Housing Committee, I am very pleased to see HHP's continued commitment to providing housing in rural areas. Affordable housing in the rural parts of the islands, such as here in Galson, has a substantial positive impact on fragile communities. I look forward to our continued partnership with HHP to deliver new rural homes."
HHP Chairman, Norman Macleod, also said: "It is a pleasure to attend the official opening of another successful HHP rural development and meet the tenants in their new homes. This demonstrates HHP's commitment to providing good quality affordable housing throughout the Outer Hebrides."
Katrina Rowlands, HHP's Development Manager, concluded: "HHP are delighted that these houses, built by Alex Murray Construction, provide additional homes in Galson complementing the existing Tom na Ba development. The Scottish Government funded £381k of the £586k cost of the development. Our officers continue to identify suitable land across the whole of the Outer Hebrides for our ongoing Development Programme in order to maximise the potential of available Scottish Government funding."