Scottish Water has scooped four different awards at the prestigious Institute of Internal Communication (IOIC) Scotland Awards 2018.
The Awards celebrate high quality Internal Communications work being done across the country.
Scottish Water won the Communications Team of the Year award – for the work of its Internal Communications team; the Best Event award for Vision in Focus – its programme of all employee events; the Most Inclusive Campaign award for Belong at Scottish Water – its diversity and inclusion approach; and the award for Most Innovative Communication for its Data Protection video called Keeping our Business Water-tight. Ruth Findlay, Scottish Water's Head of Internal Communication, was also gifted with the Outstanding Contribution to the Communications Industry Award.
-- Advertisement --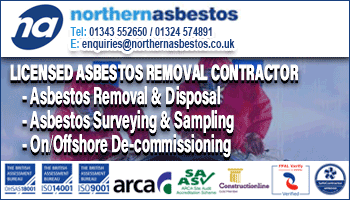 The utility's Internal Communications team was also highly commended in the Best Rebrand category for their new inhouse publication, SW Magazine, during the IOIC event at the Balmoral Hotel in Edinburgh on Friday 07 September.
Speaking after the awards, Ms Findlay said: "Our Internal Communications team works hard to provide the right channels, content and coaching for good communications to flourish. Engaging our people effectively is central to delivering our leading customer service, and so we are delighted to receive these IOIC awards in recognition of our achievements."
(CM)