The campaign to preserve the grounds at the former Speirs school outside Beith is gathering momentum.
North Ayrshire Council's Grounds Maintenance Service is preparing a bid for a rural development grant to clear dead wood and reinstate the paths.
A recent survey amongst local people showed that they wanted the ground kept for the community as a rural area where people could walk and enjoy the woodland and local wildlife.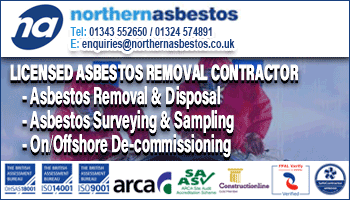 It is hoped that all interested organisations - including Beith and District Community Council, the Beith Cultural and Heritage Society and the Council - can get together at a public meeting early in September.
A 'Friends of Spiers Group' would then identify appropriate areas of work for volunteers.
Local Councillor Jean Highgate said that the Group would, in co-ordination with NAC and the Spiers Trust, seek to promote the development of the grounds.
"It came through very clearly from the survey that people did not want a formal park, just a place with paths and seats where they could walk and enjoy the natural environment," she said.
(GK/KMcA)