Scottish Water has announced a new Independent Customer Group.
The Group was established to transform and protect services for future generations.
The objective of the Group is to help ensure the needs and expectations of all customers and communities are identified, articulated, and advanced as we work to achieve the objectives set out in our Strategic Plan and the water sector Vision.
Comprising of ten externally recruited members with a broad range of backgrounds, it draws on the experience of the Customer Forum during the Strategic Review of Charges. The Forum played a key role in bringing customers' views into both the SR15 and SR21 reviews.
-- Advertisement --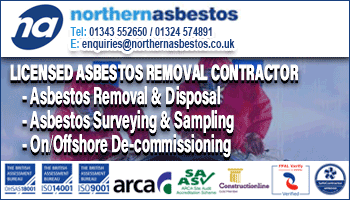 Agnes Robson a former member of the Customer Forum has been appointed as the new Chair of the group said: "I am delighted that Scottish Water is again breaking new ground in customer centricity by ensuring a continuing, active, independent customer voice is reflected in the strategic decisions it takes. As a former member of the Forum, I have seen at first hand the value that a customer perspective can bring to the organisation and I look forward to working with teams from across Scottish Water during this exciting and transformative time."
The first meeting of the Independent Customer Group is due to take place 10 May.