Work has been completed on the first 50 houses of River Clyde Homes waterfront development at James Watt Dock in Greenock.
Over the last five weeks, during lockdown, customers have been moving, in phases, into their new homes constructed by Cruden Building. The development has taken two years to complete. This includes the period when works were halted because of the Covid-19 pandemic.
When fully complete, 137 homes over five blocks, will offer magnificent views over the historic dock and the River Clyde. They are the association's first properties on the historic waterfront that once defined the area, with its proud ship building heritage.
-- Advertisement --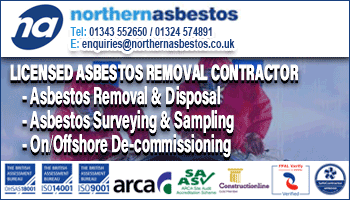 The development is scheduled to be completed in August 2021 and is part of River Clyde Homes ambitious programme to build over 450 new homes. Work is well underway on two more sites in Port Glasgow.
Carine Strain, Senior Asset and Development Manager at River Clyde Homes, said: "It's always a pleasure to hand over new homes to customers, but particularly at this time, when everyone is facing so many challenges in their lives. My thanks go to all those who has been involved in getting this magnificent development to completion: from the design team to the planners and our own staff who have managed the project and helped customers settle in. Particular thanks must go to Cruden Building who worked tirelessly to ensure the homes could be delivered as soon as possible despite a period of Government restrictions."