Angus Council are seeking views on the future use and development of former Lochside Leisure Centre, and the land immediately around it in Forfar Loch Country Park, Craig O'Loch Road Forfar.
The land and the building belong to the people of Angus and the council are asking the communities of Forfar and Angus, what they think the future use of the building and land should be.
Leader of Angus Council, Cllr David Fairweather said: "To be clear, the council is not asking citizens what they want the council to use it for, because the building has been declared surplus to Angus Council's requirements and it has no use for it.
"The council is asking what residents think is best for this location. This initial consultation is looking at what people see for the future of the building, the land and who may potentially operate the building."
-- Advertisement --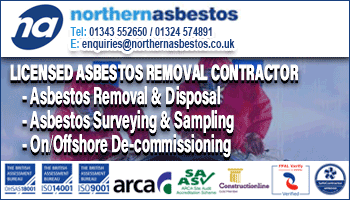 The consultation is asking how residents want to make this happen, not what they ultimately want the building to be. For example, if someone wanted it to become a restaurant, the building would have to be taken over by a private business through a sale or a lease so they would select 'sale' as their choice of option.
This is just one of five possible outcomes that the council has outlined for the building within the consultation, along with the positives, negatives and associated costs. There is the opportunity for residents to put forward their own suggestions.
This initial consultation runs from today, Thursday 3 December 2020 and closes on 31 January 2021. A summary of the responses will be reported to the Council, with the target date of 18 March 2021.
We'll be sharing Information Packs, consulting focus groups, contacting community groups, and conducting an online survey. Subject to Scottish Government COVID-19 restrictions we want to have a 'drop in' sessions for people to see the information we are sharing here. This will be in the New Year if COVID-19 restrictions permit.