Scottish Renewables has called on the UK government to adopt a collection of new measures for the upcoming General Election.
The organisation's new manifesto outlines measures to support Scotland's renewable energy industry, including supporting innovation and the shift to low-carbon heat and allowing onshore wind to compete in the energy market.
The UK government has been urged to follow six imperatives outlined in the manifesto:
1. Bring forward CfD Pot 1 auctions for onshore wind and solar as soon as possible
2. Commit to the provision of ring-fencing for early-stage technologies within the CfD system and to innovative revenue support mechanisms for our world-leading wave, tidal and floating wind sectors
3. Act swiftly to secure a future for the small-scale renewable energy sector, recognising the unique benefits it offers
4. Provide Ofgem with the regulatory powers it requires to enable investment in the low-carbon infrastructure needed to deliver a modern energy system
-- Advertisement --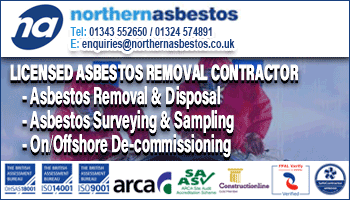 5. Ensure it takes account of UK and Scottish climate targets in any future national or regional infrastructure investment packages and review its plans accordingly
6. Extend the Renewable Heat Incentive (RHI) beyond 2021 and bring forward successor policies, including fair taxation of fossil fuel heating, in a timely fashion.
Scottish Renewables CEO Claire Mack Chief Executive Claire Mack writes: "The renewable energy sector has gigawatts of shovel-ready projects waiting which would deliver and protect thousands of jobs and billions of pounds in socioeconomic benefits, as well as displacing millions of tonnes of carbon emissions.
"The recommendations contained in this manifesto would boost Scotland's economy. Scotland needs a vibrant renewables sector, and Scotland's politicians must support it."
She continued: "It is clear that this election will have far-reaching consequences for the UK, but none will be as important as our continuing efforts to create a modern, fit-for-purpose energy system which can maximise the deployment of renewable energy.
"It is imperative that the next UK government, however it is composed, understand that renewable energy is now mainstream, and is a vital part of the fight against climate change, as well as vibrant economy.
"This is an industry which provides the equivalent of almost three-quarters of Scotland's electricity consumption and invested £5.5 billion here in 2017. Choosing to ignore the recommendations contained in this manifesto would mean delaying the deployment of renewables at the time when the UK and Scotland need them most."
(CM/JG)