Plans have been submitted to refurbish Edinburgh art space, The Fruitmarket Gallery, and create a new cultural space nearby,

Led by Reiach and Hall Architects, the project aims to refresh the existing galleries while bringing the adjacent building, 36–39 Market Street, into use.
The Fruitmarket Gallery will close for refurbishment in July 2019 and open again in 2020.
-- Advertisement --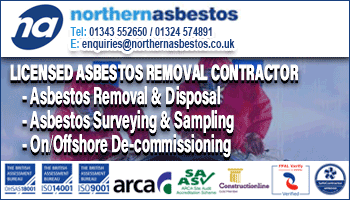 Fiona Bradley, Director of The Fruitmarket Gallery, said: "This project has opportunities for artists and audiences at its heart. It delivers an inspirational new space for creative, collaborative working and renovates the Fruitmarket's existing spaces, ensuring that we can continue to operate at the forefront of contemporary culture for decades to come."
Neil Gillespie, Director, Reiach and Hall Architects, added: "The new warehouse spaces are designed to enter into a critical and dynamic dialogue with the original galleries. As an ensemble, they offer artists, curators and audiences remarkable, contrasting and complementary spaces."
Edinburgh City Council will now consider the planning application.
(CM/JG)