The City of Edinburgh Council are seeking to recruit skilled roadworkers with surfacing and/or slabbing/kerbing experience in a roads environment to join their existing squads.
New employees will be based at one of two depots around Edinburgh. They will deliver road and street maintenance and improvements as well as help keep people moving safely about the city during winter weather.
Encouragings applicants, the council said that new members of their Edinburgh Roads Services team would benefit from:
• working locally in the Edinburgh area - no Scotland or UK travel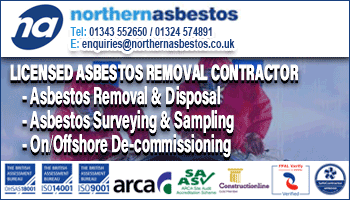 • a standard 36 hour working week
• fixed hours of 7.30am to 3.45pm on Monday to Thursday and 7.30am – 12.30pm on Friday
• up to six weeks paid leave (depending on length of time with the Council)
• Council pension with employer contributions
• paid sickness absence, health and well-being support, and other 'family/dependant' friendly policies
• investment in your training and continual development within working hours
• potential to increase your pay through working on the Council's crucial winter maintenance programme as well as summer standby and occasional overtime.
The council continued: "We offer an environment in which workers are valued and respected with a key focus on training and development of our staff to ensure they can undertake multiple different roads operations and develop their skills base."
Job description and online application.