Remote Scottish islands will be able to compete for up to £557 million of funding support for wind power projects in the next Contracts for Difference (CfD) auction.
The UK Government revealed on Wednesday island wind projects in Scotland will be able to apply for support in the the next CfD auction for less established renewable technologies, which is scheduled to be held in spring 2019.
Speaking ahead of the launch of the government's Clean Growth Strategy, Energy Minister Richard Harrington said: "Scotland already has a strong record in exploiting the potential of clean growth, with more than half of Scottish electricity consumption coming from renewable sources.
"We want to go further creating thousands of good jobs and attracting billions of pounds worth of investment. That's why we are ensuring that remote island wind projects in Scotland, which have the potential to benefit the island communities directly, have access to the same funding opportunities as offshore wind in the next renewables auction round."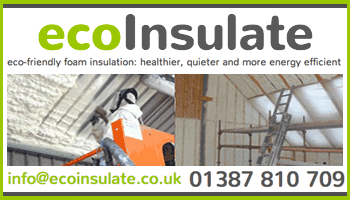 More than 700MW of wind projects have current planning consents on the Western Isles, Orkney and Shetland, which could supply around 3% of the UK's total electricity demand.
Welcoming the news, Scottish Secretary David Mundell said: "Wind projects on the remote islands of Scotland have the potential to generate substantial amounts of electricity for the whole of the UK and I am delighted they will have the opportunity to compete in the next round of Contracts for Difference.
"This UK government investment is vital in realising the potential of less established renewable technologies, as well as providing Scottish jobs in the projects supported."
Claire Mack, Chief Executive of Scottish Renewables, said the news was a "crucial step forward" for developers and island communities to see their projects get a route to the market.
"The economic impact of deploying large-scale onshore wind on the remote islands may be transformational with estimates that projects could be worth up to £725 million across the Shetland Islands, Orkney Islands and Western Isles," she said.
"Seeing our island communities benefit from their substantial natural resource will also prove positive for many businesses across Scotland as the projects build their supply chains and create new jobs."
However despite welcoming the move. Ms Mack said there are "still a number of challenges ahead".
"There continues to be a lack of grid connection to the GB transmission network and the cost to connect is thought to be nine times higher than some parts of the mainland," she continued.
"Even if those consented onshore wind projects on the islands are successful in securing a contract, getting electricity across to the mainland remains a significant challenge, and so we hope today's announcement is the beginning of this being addressed."
(LM/MH)