Time and date
CONSTRUCTION DIRECTORY
A Mckie Building & Engineering Services Ltd

Contact Details
Address
19 Kyle Road
Irvine
County Ayrshire
KA12 8JX
Scotland
About A Mckie Building & Engineering Services Ltd
Established in 1997, McKie is recognised as a leading supplier of quality construction solutions to the rail, civil engineering and construction sectors, throughout the UK.
The reputation and standing of the company has grown significantly over the years, due to the vision of its management team, the expertise of its workforce and its commitment to continuous investment and improvement.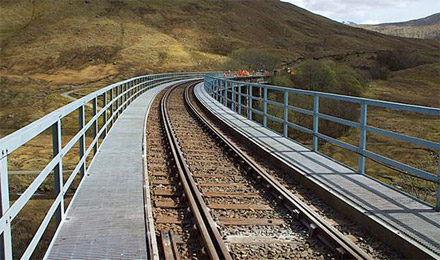 Our dynamic management team and multi-disciplined workforce have the expertise and experience needed to undertake a wide range of refurbishment, rebuild and new build work.
As a company, we are extremely client focused, and are known for our professionalism, flexibility and positive attitude, whether acting as main contractors or specialist subcontractors.
Services
McKie has vast experience in a varied range of civil and rail engineering works, which have been successfully delivered on Network Rail Managed Infrastructure.
These include station platform refurbishments and improvements, viaduct, overbridge and underbridge refurbishments, lineside fencing renewals and pedestrian access stairs.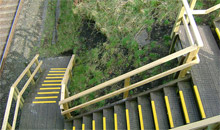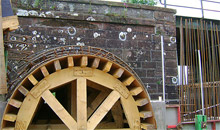 Other projects include walkway improvements, installation of Road Rail Access Points, drainage works, scour protection, preventative maintenance to tunnels and culvert refurbishments.
Platform Refurbishment
Bridges & Viaduct Refurbishment
Culvert Refurbishments & Drainage Installation
Surface Protection & Protective Treatments
Masonry Tunnel Refurbishments
Lineside Access Routes & Stairs
De-vegetation & Site Clearance
Cable Route Works
Supply & Installation of RRAP
Supply of Contingent Labour & Trades for Civils and Rail
Building Works - inc New Build, Fitouts and Refurbishment
Fencing Works
Reinforced Concrete Works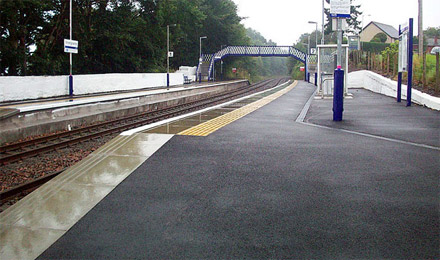 Rail Projects
McKie has extensive experience in the refurbishment, reconstruction and new build works associated with station platforms.
Full construction of the platforms includes the removal and reconstruction of all platform components, including the copers, tactile paving, oversail blocks and surface drainage, along with the rebuilding of platform riser walls and re-surfacing. All platform works are carried out under Rules of the Route possessions, with all platforms being returned to full service and made fit for passengers, at the end of every shift.
Civil Projects
McKie has undertaken a varied range of civil engineering works, as both a principal and subcontractor.
Construction Projects
McKie has carried out a wide range of new build and refurbishment projects – from minor repairs to major rebuilds.
We undertake all types of building, maintenance and refurbishment works.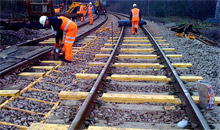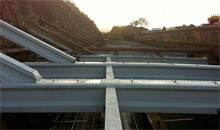 A Mckie Building & Engineering Services Ltd Serves The Following Areas
Find A Mckie Building & Engineering Services Ltd in