Time and date
CONSTRUCTION DIRECTORY
AD Metal Fabrications (Livingston) Ltd

Contact Details
Address
3 Napier Square
Houstoun Industrial Estate
Livingston
County West Lothian
EH54 5DG
About AD Metal Fabrications (Livingston) Ltd
Design - Manufacture - Installation
AD Metal Fabrications (Livingston) Ltd can offer a wide range of engineering and steel fabrication services from our central Scotland location. We specialise in one off fabrications manufacturing in steel, stainless steel and aluminium, supplemented by our in-house design service. We also have the flexibility to set up for larger batch productions efficiently and cost effectively.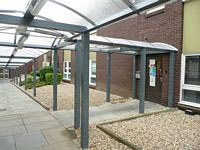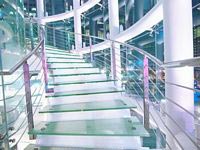 Having a fabrication shop and a machining facility combined under one roof allows us not only carry out mechanical fabrications totally "in-house", but allows us the flexibility to react to customers' breakdown/repairs quickly and efficiently without relying on "outside influences", therefore ensuring that your breakdown period is kept to a minimum timescale. Whatever your needs, we're here 24/7.
Steel Fabrications
We can provide you with a complete service for your steel fabrication requirements.
Stainless Steel
We offer a great variety of stainless steel products for industry and the public sector.
A full design service is available if required, from initial site sizes leading to design drawings complete with engineers calculations and design certificates should they be required.
Architectural
Manufacturing in stainless steel, mild steel and aluminium, we can offer a vast range of products to meet your requirements.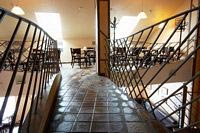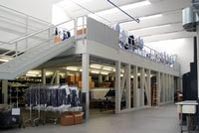 Blacksmith
Over the years traditional blacksmith works have died out and replaced with "coldsmith" works (where the materials are worked cold), which does work out less expensive than the old "smithy" works but possibly don't give the same finished rustic look.
Engineering and Machining
We have a suitable equipped machine shop offering:
We specialise in "one off" components and maintenance work for many companies who require maintenance repairs quickly should a component in their production line or plant house fail. This helps to minimise any down time and at a cost which is competitive.
We can provide a 24 hour cover 7 days a week should it be required to ensure our customers lost production is minimalised.


Contact AD Metal
AD Metal Fabrications (Livingston) Ltd Serves The Following Areas
AD Metal Fabrications (Livingston) Ltd General Description
steel fabricators central scotland west lothian steel west lothian steel fencing edinburgh stainless teels livingston fire escapes livingston walkways livingston spiral staircases livingston balustrades livingston steel railings livingston steel fabricators lothians aluminium fabricators livingston