Time and date
CONSTRUCTION DIRECTORY
The CAB Group

Contact Details
Address
272 Bath Street
Glasgow
G2 4JR
Scotland
About The CAB Group
The CAB Group is a forward thinking civil engineering contractor whose capabilities include soil stabilisation, remediation, demolition, earthworks, landfill and plant hire.
Our reputation proceeds us as being a company respected for problem solving and value engineering. We provide innovative solutions and our success has earned us an enviable reputation as a company that gets things done, the right way, on time and within budget.
Our Northern Ireland headquarters and regional offices in Scotland and Northumberland allow us to undertake contracts throughout the UK and Ireland.
Quality, Environmental, Safety and Health are all considered paramount at CAB and the company carries ISO 9001, 14001 & 18001 accreditations in addition to CITB & Construction Line registrations.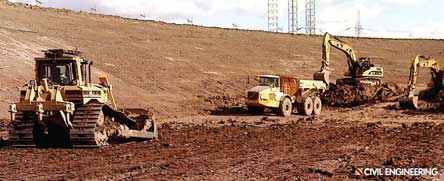 Civil Engineering
Civil engineering  is a complex area requiring cooperation on all fronts, from planning to execution.
CAB provides management, design and implementation services to the private and public sector, developing innovative, quality solutions that meet our client's budget and time parameters.
We accomplish this by integrating the diverse engineering skills of our experienced staff with state of the art technical, project, and cost management capabilities.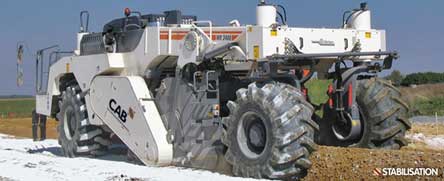 Stabilisation
The use of our soil stabilisation services ensures the landowner the ability to effectively recycle 100% of excavated waste.
We aim to not only help you achieve optimum soil stabilisation in all your applications, but to make the process easy, environmentally friendly and above all, cost effective.
Our expert management planning team, combined with experienced operatives and extensive modern plant and machinery offer unrivalled ground work services.
Our expertise can be relied upon to give you peace of mind at all times.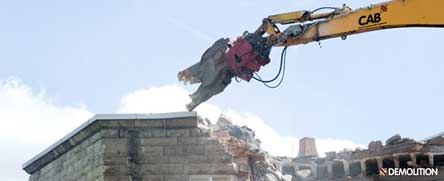 Demolition
If you want it removed, we'll remove it. Our aim is providing you with a solution that at best adds value, at worst costs less than you feared.
At CAB we pride ourselves on providing our clients with the full package when it comes to demolition services. We are fully equiped to embark on any project with confidence.
We have been providing superior demolition services since 1995 so you can rest assured our demolition consultants know the industry.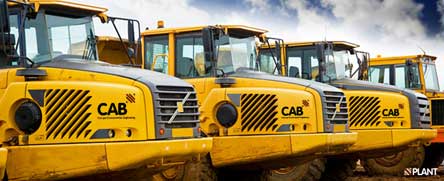 Plant
At CAB we run a modern and varied range of civil engineering machinery with a four year replacement cycle. Our equipment complies with all relevant H&S testing and we carry the ISO9001, 14001 & 18001 accreditations.
Required maintenance and servicing is carried out at our fully equipped service hubs in Ireland and the UK mainland.
Our extensive range of modern plant and machinery is backed up 24/7 by a fleet of fully equipped mobile service vans with trained operatives for on site repair and servicing, ensuring all our contracts are completed on time, every time.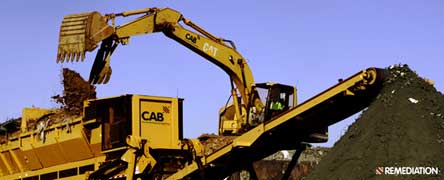 Remediation
Experience, combined with practical historical knowledge and full project management capacity is essential in the remediation of contaminated land and groundwater.
This is an area where 'no suit fits all' and we aim for tailor-made solutions to your problems.
Our specialist teams will design and implement cost effective, sometimes innovative, but always compliant solutions.
Our ability to project manage all areas of ground works from demolition onwards will save you time and money.
We are licensed and capable of solving your problems and disposing of them.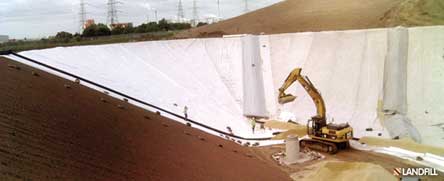 Landfill
CAB's landfill engineering works, both as a subcontractor and principal contractor, has been an important development area for the company. We have worked with many well known licensed operators, private landfill companies and council authorities. At CAB we pride ourselves on producing high quality products and maintaining a healthy working relationship with all clients.
The CAB Group Serves The Following Areas
The CAB Group Branches
The CAB Group
2 Silverton Court, Northumberland Business Park, Northumberland, NE23 7RZ
Click to view telephone number