Plans have been approved for a major £1 billion University of Glasgow development project.
The city council has granted permission for the former Western Infirmary site to be transformed into new campus featuring world-class teaching, learning and research facilities.
Designed by Aecom and 7N Architects, the first phase of the development involves demolition/clearing the site and carrying out landscaping works for the new public realm.
The first building to be developed, the Learning and Teaching Hub, will deliver a 500-seater raked lecture theatre, four flat-floored lecture theatres and 1,000-plus spaces for learning. Other planned facilities in the first phase include:
• A Research Hub to facilitate new multidisciplinary cutting edge research
• An Institute of Health and Wellbeing tackling the public health problems of Glasgow and beyond 
• The Adam Smith Business School including space to grow our postgraduate students population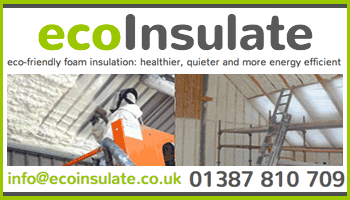 • A base for our College of Arts including new performance spaces
• Significant upgrade of our chemistry building (the Joseph Black Building)
The second phase is expected to start in 2023 and will deliver:
• New teaching and research space for engineering
• An Innovation Quarter on Church Street to improve engagement with local industry and promote creation of new companies
• A building for research into chronic diseases
• The creation of a Social Justice Hub to lead research in the elimination of global inequalities
Overall, it is expected the project will create 2,000 to 3,000 new jobs.
Principal and Vice-Chancellor Professor Anton Muscatelli, said: "We are delighted that Glasgow City Council has endorsed our ambitious plan which we believe will be a major economic driver for the city and for Scotland as well as underpin this university's world-leading position.
"The decision to approve the masterplan is pivotal to allowing us to start this development. An initial financial envelope of around £430m will be spent over the next five years on the first phase of the project. It is part of a wider £1bn investment which includes significant spend on refurbishing and improving the existing estate.
"This will be one of the biggest educational infrastructure projects in Scotland's history and is certainly the biggest development undertaken by this University since it moved to Gilmorehill 150 years ago.
"We are very aware that whilst we undertake this scale of construction that we must minimise disruption to both the University community and the West End and the University will work closely with community groups to ensure we respect those living and working in the area."
(LM/MH)