Angus Council is to build new homes in Carnoustie and Monifieth at an estimated cost of nearly £6 million.
The Scottish Government has announced that Angus Council will receive subsidy of £25,000 per home to build 38 homes in Carnoustie on the former Kinloch school site. A further two homes, in Laird Street, Monifieth, will also be built by the council.
The funding is part of a £24 million allocation by the Scottish Government to 20 local authorities to build homes for rent.
The Carnoustie homes will comprise 10 two storey family accommodation houses and 28 single storey supported units for the growing elderly population and those with assisted living needs, to offer an alternative to residential care, and to encourage independent living within a safe and secure environment.
Building work is planned to start on both the Kinloch and Monifieth sites in August 2010, with completion of the final phase of the Kinloch Street project expected in the spring of 2013.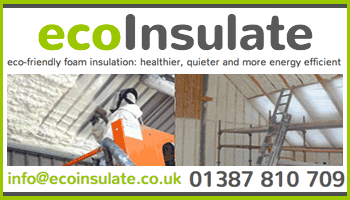 Convener of Neighbourhood Services Jim Millar said: "This is tremendous news for Angus, and particularly for south Angus where there is high demand for good quality, affordable rented accommodation. We welcome this announcement of subsidy by the Scottish government and look forward to progressing our plans for these new homes and we will be ensuring that our building contract makes provision for training and employment opportunities for local people."
The Kinloch site is to also contain a new high dependency residential care centre for the Carnoustie area to replace Camus House, as recommended by the council's Best Value Review of older people's services earlier this year.
Convenor of Social Work and Health Alison Andrews said: "The development of supported housing in Carnoustie is an exciting first step in the council's strategic plan for delivering a better quality of life for older people across Angus. Older people want to maintain their independence as long as possible. The council is proposing an ambitious 20 year plan to make supported housing available in all areas of Angus and to redesign services to focus on enabling older people to maintain their independence as much and as long as possible."
A new community facility initiative led by the local Carnoustie Centre Action Group is also planned to be incorporated within the former primary school site and community updates will be provided as the precise development intentions emerge.
(GK/BMcc)