Time and date
CONSTRUCTION DIRECTORY
Fortnum and Woolley Ltd
Cover-All® Buildings by Fortnum and Woolley Ltd
We are proud to offer Cover-All's innovative, quality products. Our qualified and experienced staff draw on their construction expertise to offer input into the planning process, building regulation application and foundation options. We have a proven track record in tailoring total building solutions to customers needs and have delivered many total package "turn-key" projects.
All the examples on the following pages have been constructed by Fortnum and Woolley Ltd in the UK, viewing the buildings and contact with our customers can easily be arranged.
Salt Storage
Agricultural
Equestrian
Leisure
Marine
The highest quality buildings on the market, provided by an independently owned company offering the best customer service, and backed by the world's leading manufacturer, makes Fortnum & Woolley Ltd the best choice for your building needs.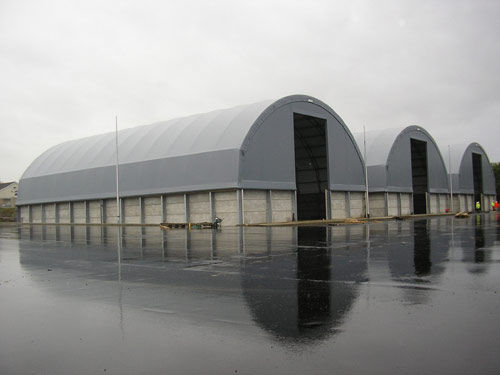 Contact Us today for information on how we can provide a Cover-All solution to your building requirements.

Fortnum and Woolley Ltd
46 George Street
Stranraer
DG9 7RH