Time and date
CONSTRUCTION DIRECTORY
RESISTANT Building Boards
RESISTANT Building Boards
Innovation through Application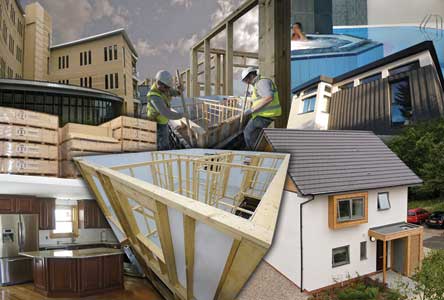 Our Company
Resistant is a new product range that specialise in quality Magnesium Silicate building boards. This range was introduced in 2007 and is available from Tradewood, an industry leader for more than 25 years supplying the building material trade market. We offer an extensive range of High Performance Building Boards for fire rated practice, acoustic solutions and modular construction techniques/ applications. In line with a commitment to innovative design and product research, RESISTANT constantly strives to meet the rigorous standards laid down by the regulatory bodies. Furthermore, RESISTANT drive their commitment to sustainable and green manufacturing incorporating materials from sustainable sources and using a Low Carbon manufacturing process. We sell our products to a selected list of distributors and stockists servicing both the retail and trade building material supply markets throughout the United Kingdom.
Green Cement..?
In today's construction industry, more and more emphasis is being placed on environmentally friendly materials and low carbon manufacturing processes. Resistant Magnesium boards are referred to as 'Green Cement' because they reduce the CO2 impact during production by up to 50% compared to Ordinary Portland Cements. (OPCs). This ensures our commitment to sustainable and green manufacturing.
RESISTANT projects..?
Now a firm player in the construction field, RESISTANT are becoming recognised as a new age material for the next generation. Our Multi-Pro XS board was used in conjunction with Hemcrete from Lime Technologies in the construction of the NNFCC renewable house (
www.renewable-house.co.uk
). The house is based around using renewable materials to deliver a low cost home that meets Level 4 of the code for sustainable homes. Aside to this our boards are also being tendered for large scale eco-friendly housing and community projects throughout Africa and Europe.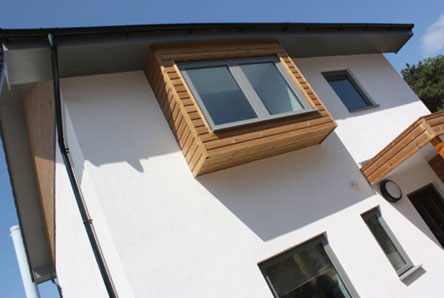 Successful and ongoing projects include the convention Centre extension at the CityWest Hotel in Dublin, Titanic Quarter within Belfast's Docklands and our boards have been utilised in modular construction techniques within the Olympic Village in London for the 2012 games.
Advice..?
If you have any queries about our products or are undertaking a new project and feel you could benefit from RESISTANT's catalogue or experience, please do not hesitate to contact us for further information and details.
Please follow the link to our website where we hope that the RESISTANT products showcased will be of interest to you. If you have any further queries or would like to request more details about any of the products featured please contact our office direct or through our contact form.
Product Range...?
Multi-Pro
Multi-Pro XS
Render-Pro
MoistSure
Phonewell
Operational Area..?
U.K. and Ireland
Europe