Time and date
CONSTRUCTION DIRECTORY
Cochrane & Watt Ltd
Hung below the main structural ceiling, a suspended ceiling is a secondary ceiling that is used in most industrial and commercial buildings such as offices, shops, hospitals and schools. The primary use of a suspended ceiling is to hide piping, wiring and ductwork.
Suspended ceilings fitted by Cochrane & Watt will help you save on your energy costs, improve acoustics, and help you keep your environment safe and hygienic.
We supply and install all suspended ceiling systems from basic installations to custom systems.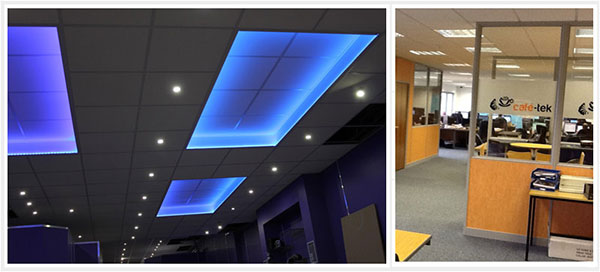 Cochrane & Watt Ltd
Sonas
Lower Throughburn
ML11 8HD