A range of regeneration and economic growth projects in Eyemouth are to be funded by Scottish Borders Council, taking recent investment in the town to over £800,000.
Members of the Council's Executive are being asked to approve up to £699,000 from the Council's Capital Plan across seven different projects when they meet on Tuesday 20 August. This follows on from the launch of a £20,000 shopfront improvement scheme for the town earlier this week and a grant of £100,000 last year to Eyemouth Harbour Trust's ice plan project.
Additional funding to support local fishing industry, tourism and residents
Up to £25,000 of additional funding is proposed to assist Eyemouth Harbour Trust's project to develop a new ice-making facility at the harbour which would support local fishing boats and attract others to land their catch at Eyemouth.
Potential match funding of £300,000 is being suggested to help progress the redevelopment of the Old Fishmarket in Harbour Road. It is proposed to demolish the redundant building and develop a vibrant space on the harbour front for the use of the local community, businesses and visitors. An application to the Scottish Government's Regeneration Capital Grant Fund has been submitted by Eyemouth Harbour Trust for this scheme.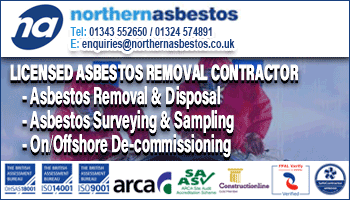 To support a feasibility study for the Whale Hotel on Harbour Road, which has remained vacant for many years, up to £5,000 is proposed to be earmarked, in addition to up to £20,000 for storage facilities at Gunsgreenhill Farm. Up to £10,000 would be made available for a skate park feasibility study and £15,000 for additional electric car charging points.
Eyemouth and East Berwickshire Economic Regeneration Group
The proposed funding allocation has been discussed and is being put to the Council by the Eyemouth and East Berwickshire Economic Regeneration Group.
This group includes representation from:
• local elected members
• the town's community council
• Eyemouth Community Development Trust
The £20,000 shopfront improvement scheme is being managed by Eyemouth Community Council on behalf of the Council. Property owners and tenants interested in the scheme should contact eyemouthcc@outlook.com for more information.
Councillor Mark Rowley, Executive Member for Business and Economic Development, said: "I am delighted that the Council is seeking to support a range of innovative projects, many of them developed within the local community, which would significantly enhance the important harbourside area, improve facilities and create a much-improved visitor experience.
"The development of the Neart Na Gaoithe offshore windfarm offers a potential major regeneration opportunity for Eyemouth to provide operations and maintenance facilities in support of the energy generation activity.
"This opportunity has the potential to help diversify the local economy with major capital investment in infrastructure, direct employment and training, as well as indirect benefits such as related supply services, housing and accommodation.
"The Council is working closely with Eyemouth Harbour Trust and is absolutely committed to supporting them so they can be in a position to compete in any upcoming competitive tendering process, and the £324,000 would be a huge boost to their ambitions.
"There are smaller projects which are important to the community that we want to support too, including looking at the potential to create a destination skate park, additional electric car charging points and storage facilities for local businesses and visitors."
(MH/JG)