The Scottish Government has announced that it is determined to drive down pollution levels and launched the review of 'Cleaner Air for Scotland – The Road to a Healthier Future'.
The programme will explore the progress and impact of Scotland's previous air quality strategy; identify and assess any new evidence and developments; make recommendations for future air quality policy; and outline actions needed to meet targets.
Professor Campbell Gemmell is to chair an independent review of Scotland's air quality strategy.
Announcing the review while meeting researchers at the British Heart Foundation Centre of Research Excellence, Environment Secretary Roseanna Cunningham said: "There is a clear relationship between air pollution and human health impacts, and although we have made significant progress over recent years, more remains to be done.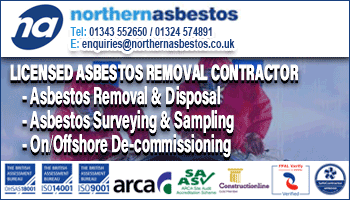 "The Scottish Government is determined to drive down pollution levels, which is why I am delighted Professor Campbell Gemmell has agreed to chair a wide ranging independent review into our ambitious Clean Air for Scotland strategy.
"The review will bring together research being undertaken by the British Heart Foundation here in Edinburgh and others elsewhere to determine how we, as a nation, can take further positive steps to mitigate the impact of this hugely important subject."
Professor Gemmell said: "I am very pleased to have been invited to chair this review. Air pollution in Scotland has already improved significantly. It is a complex multi-dimensional challenge; connecting health, environment, climate change, planning, transport and business dimensions amongst others. As a result, it needs careful assessment in order to understand the issues, identify solutions and provide advice on the necessary next steps to continue to deliver long-term improvements in air quality and quality of life for everyone in Scotland. This review aims to provide government with the best advice available on the way ahead."
(CD)