Up to 30 new homes for social rent have been built in West Dunbartonshire.
The scheme in Dalmuir marks the third and final phase of Link Group's 10-year regeneration project at the 6.5-acre site, which now contains 164 new homes.
Prior to construction starting, the site housed 292 flat tenement properties which were built by the Beardmore Company in 1920 to house its workers and others.
The new properties have been built to Silver Standard 1 and 2, with high levels of insulation, solar panels, smart meters and mechanical extract ventilation systems. In addition, the existing road layout, school and nursery were retained to preserve the character of the community.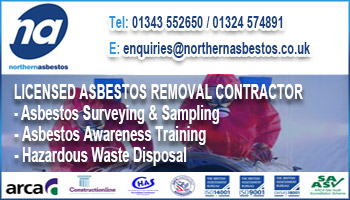 McTaggart Construction was appointed to deliver Dalmuir Phase 3, which began construction in August 2016.
Link contributed around £12m in funding to the three phases of the regeneration project, as well as using funding from the Scottish Government, West Dunbartonshire Council and private lenders.
Craig Sanderson, Link Group Chief Executive said: "We are very pleased to have been supported by the Scottish Government and West Dunbartonshire Council to enable us to build these new, high quality homes in Dalmuir, regenerating an area that was run down and had lost its sense of community."
Cllr Diane Docherty said: "The council has a very ambitious plan to deliver 1,000 excellent, new affordable homes by 2021, and Link Group's project in Dalmuir is a great example of what can be achieved.
"This third and final phase of the multi-million pound project has delivered 30 excellent new homes for social rent. These homes are already being enjoyed by residents and we can see what an improvement they have brought to the area."
(LM/MH)