More than £15 million is being awarded towards community projects that help cut carbon emissions and tackle climate change.
A total of £15.3m from the Climate Challenge Fund (CCF) will be shared among 110 recipients across Scotland.
First Minister Nicola Sturgeon announced the latest round of CCF grants as she met staff of Glasgow-based Bike for Good, which works with young people, teachers and parents to encourage cycling and reduce car use.
The organisation is the 1,000th recipient of a CCF grant since the initiative launched in 2008. So far, more than £100 million of funding has been provided to community-led carbon reducing projects over the past decade.
After meeting staff, pupils and teachers participating in the project from Wellshot Primary School in Glasgow, the First Minister said: "The Climate Challenge Fund enables communities to take ownership and action at a grassroots level, with projects that deliver tangible community and social benefits while helping address climate change.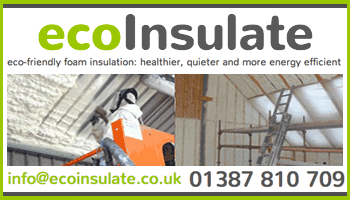 "More than 1,000 projects have been supported by the CCF the length and breadth of Scotland, demonstrating the scope and scale of the fund. As I have seen for myself at Wellshot Primary, these fantastic projects are empowering local communities to make meaningful and lasting change."
Joanna Soraghan, Development Officer at Bike for Good, added: "The Climate Challenge Fund project has been a great success, involving upwards of 2,000 pupils across Glasgow so far in activities such as bike maintenance lessons, cycle skills training and route planning workshops to increase levels of active travel.
"The enthusiasm of partners such as Wellshot Primary has played a significant part in the success of the project. We have been thrilled to work with the pupils and wider school community – all the while knowing we are reducing carbon emissions and making a positive environmental impact."
For a full list of 2018 – 2020 CCF recipients, visit
here
.
(LM/MH)