The University of Edinburgh has appointed Kier Construction Scotland to refurbish the Murchison House building on the King's Buildings Campus.
Work is already underway on the £7.7 million contract and the project is scheduled for completion in September next year.
The B-listed Murchison House, which is currently vacant and was formerly a British Geological Survey building, will undergo an extensive fit-out and refurbishment to transform it into a multi-functional building. Features will include an open-plan teaching hub with study spaces, lecture theatres, exhibition spaces Edinburgh Innovations offices and incubation units and a range of student service offices.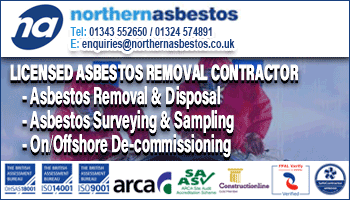 In addition, the Kier will also install the latest in IT and audio visual facilities, helping to boost the working and learning environment for students and staff.
Brian McQuade, managing director of the Kier Construction Scotland and north east, said: "We are delighted to have won this important contract which demonstrates our solid record of successfully completing major projects of this scale and builds upon our relationship with the University of Edinburgh where we are currently working on the refurbishment of Edinburgh College of Art."
(LM/MH)