The new Dunfermline Carnegie Library & Galleries has won an accolade at the 2017 Edinburgh Architectural Association (EAA) Awards.
The building, designed by Richard Murphy Architects, secured the 'Building of the Year' award at the event in the Edinburgh Centre for Carbon Innovation on Wednesday, 19 April.
In addition, the development was nominated in the 'Large Project' category and was one of 57 other buildings competing at this year's EAA Awards.
EAA Vice President and Head Judge Julie Wilson said: "The judges were unanimous when it came to agreeing the Building of the Year. The winner is a beautifully crafted building, which is a rich, mature piece of architecture."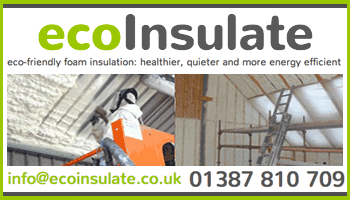 Heather Stuart, Chief Executive Officer (CEO) for Fife Cultural Trust, who are responsible for managing the building, said: "We are thrilled that Dunfermline Carnegie Libraries & Galleries has won two architectural awards before the door has even opened to the first customer; it's remarkable recognition for years of hard work by so many people, especially Richard's team.
"We're now hurtling towards the finish line for the public opening on the 18th of May so that the public can finally take it in for themselves."
Architect Richard Murphy said: "We are delighted to have won the major accolade of the Edinburgh Architectural Association's 'Building of the Year.' Of course the building is not in Edinburgh, although in the Association's patch, and we are very pleased that it beat several strong contenders from within the city."
For the full list of award winners, visit
here
.
(LM/JP)