The whistleblower who first highlighted issues within the property repairs department in Edinburgh has been sacked along with a further three staff, according to The Scotsman.
The council employee allegedly blew the whistle on problems within the statutory notice department by handing his password to a contractor.
The contractor, known as Contractor X, was reported by the council to have accessed confidential information using this password to help lift the lid on corrupt activity within the property department.
The latest sackings bring the total up to 11, with a further six members of staff remaining suspended.
It is understood that a number of the sacked staff have taken their cases to appeal and a number are believed to be considering tribunal action.
It is understood that the whistleblower was suspended back in October 2010 and remained suspended until his recent dismissal.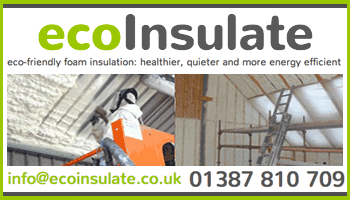 A source said: "There were a couple of whistleblowers who wanted to do the right thing and now one of them has been sacked. That seems a bit rich, especially as the council has its own whistleblowing policy for things like this. Another person who acted as a whistleblower remains suspended. A number of the suspended and sacked are acting as scapegoats for other staff, who are the real culprits."
A number of people have been sacked or suspended since serious issues in four arms of the property department came to light in October 2010, including property conservation, property care, building standards and asset management.
A £1.5m Deloitte report and a police investigation into the property conservation department led to a further investigation of property care, which deals with council buildings such as community centres, libraries and public toilets.
Five associates of companies used by property care, including KM Contracts, Corstorphine Roofing, Action Building Contracts, J Walker Painting & Decorating and Euro Environmental Contracts Ltd, have been charged with offences including fraud, money laundering and corruption.
A further four ex-employees and six associates of these ex-employees have also been charged with corruption and fraud. It is understood that the remaining suspensions will be looked at in forthcoming weeks.
A council spokesman said: "Since these extremely serious allegations about property services were made the council has taken firm and decisive action. All staff are treated equally and where there is evidence we have taken robust action."
(NE)