Time and date
CONSTRUCTION DIRECTORY
About Forsyths
Forsyths Ltd is the fabrication arm of the Forsyth Group based in the North East of Scotland. We have six fabrication sheds over two sites which include excellent dockside facilities. Our two main areas of business are the oil and gas and alcoholic beverage industries.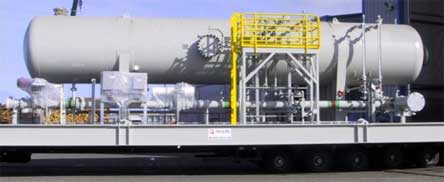 In the oil and gas sector we design and manufacture a wide range of equipment in numerous different grades of material. Typical fabrications include structural steelwork, piping, pressure vessels, umbilical/pipe reels and tanks. Together with our E&I and coatings group companies we also provide a complete in house solution for preassembled skid units.
Our work in the alcoholic beverage industry varies from the supply of distillation equipment only to turnkey distillery design and build, plant upgrade or expansion projects. We provide equipment and solutions to both domestic and international markets for beer, wine and spirit producers.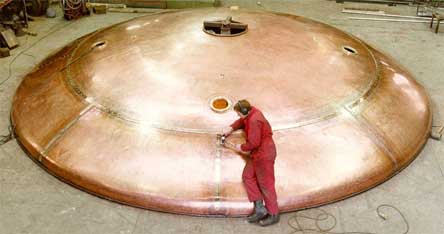 Facilities
Forsyths have six comprehensively equipped fabrication facilities located on two sites in the North East of Scotland. Three of these are at our head office in Rothes and the other three at our dockside site in Buckie.
Buckie Harbour has excellent shipyard, slipping, bunkering and chandlery facilities.
To complement our shop facilities we also carry out on shore site services. These include pipework installations, site built tanks and installation of our shop made equipment.
Distillation Equipment
Forsyths is one of the world leaders in the supply of distillation equipment. To this day we still employ the hand hammering techniques of our forefathers to form copper into beautifully shaped pot stills. Technology has helped us along the way to provide better joining methods and make the process more efficient and less labour intensive, but the art and craft of our skilled coppersmiths remain vital to the production of our equipment.
Oil & Gas Equipment
With excellent load out facilities at our dockside facility in Buckie and dedicated clean room facilities in Rothes, Forsyths are well placed to continue their supply of equipment to the oil and gas and petrochemical industries.
We design and manufacture vessels and other fabrications to suit our varied customers' requirements.
Forsyths are committed to providing high quality products, while meeting customer's requirements, aligned with robust quality, health, safety and environmental management systems throughout the company's engineering and manufacturing operations.
Forsyths hold the following accreditations and registrations:
ISO 9001
ASME U-Stamp
ASME National Board
Achillies UVDB
Achillies JQS
Achillies FPAL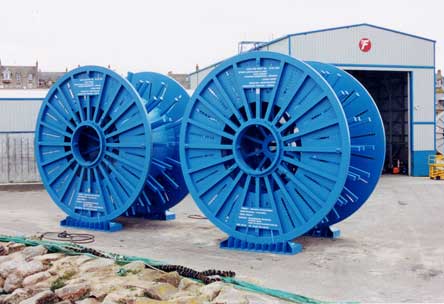 Forsyths Serves The Following Areas