Time and date
CONSTRUCTION DIRECTORY
Water Management Services

Contact Details
Address
92a Lichfield Street
Tamworth
B79 7QF
About Water Management Services
At Water Management Services we are able to creating safe dependable supplies of pure drinking water and servicing your water network to maintain the highest quality. We specialise in water treatment, water hygiene and Legionella prevention to ACoP L8 Standards.
As a company we are able to provide our clients with a professional and reliable service that is available nationwide 24 hours a day, 365 days a year along with emergency call out, so your water is in safe hands.
At Water Management Services are specialists in providing effective water hygiene services. We offer dependable water testing and prevention services for your water system to help you keep your water pure and safe.
We offer our services to all types of private and public companies & organisations nationwide. And we service a large number of sites throughout the UK. As a company our main aim is to provide all of our clients with an efficient service every time. We have a dedicated team who will always ensure all of our clients are satisfied with the services we have provided.
About Us
Our team are City & Guilds qualified and are very helpful and will be able to give you all the help and advice that you require. As a company we pride ourselves on providing the highest quality water treatment services at very competitive prices.
If you are a business owner or if you are the person who is in charge of the buildings water then we are here to help you make sure the water is safe and free from any harmful impurities.
We offer a complete range of services to help companies & organisations comply with Health and Safety Legionella legislation, particularly Approved Code of Practice (ACoP) L8 for the control of Legionella bacteria in water systems.
Why choose us?
We offer efficient services 7 days a week, 365 days a year!
We can offer our services to all sectors throughout the UK
Our team are highly experienced and will provide you with the best solutions
Our team are City & Guilds qualified and are very helpful and will be able to give you all the help and advice that you require. If you would like to arrange a site visit then please get in touch with us today by phone, email or via our contact form.
Our Services
If you are the owner, employer, or the person responsible for the buildings water then you need to know whether or not the water is safe as this is a s a legal requirement. If your water is impure this can cause a great deal of problems that can be expensive along with causing disruption to your building.
Legionella is the most serious of the impurities and if not properly controlled in can cause severe damage to health, along with being potentially lethal. At Water Management Services we can provide you with a Legionella risk assessment (which is required by law).
Below is a full list of the services we are able to offer:
Water Treatment, Water Hygiene & Legionella prevention services, nationwide 24/7, 365 days a year
Mains pipework chlorination
Full water systems chlorination
Cooling tower cleaning & chlorination
Water storage tank clean & chlorination
Water storage tank replacement, refurbishment & erection – 1 PIECE AND SECTIONAL
Cooling tower repair, refurbishment & maintenance
Closed system & recirculating systems chemical cleaning, flushing, dosing & analysis
Water hygiene management & systems maintenance
Water sampling & UKAS analysis
Legionella risk assessments
Water systems remedial works
De-scaling service
If you need a report carried out we will send out one of our fully qualified assessors to visit your building to perform a site survey. Our detailed Legionella risk assessments include detection and evaluation of all potential risks associated with Legionella within your building's water system. Our risk assessments are in strict accordance with ACoP L8 and BS 8580:2010 to keep you compliant.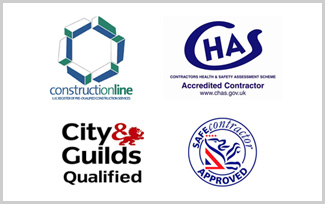 Gallery
Click to close
Water Management Services Serves The Following Areas
Find Water Management Services in