Time and date
CONSTRUCTION DIRECTORY
SB Skills Solutions Ltd

Contact Details
Address
Unit 4c Selby Place
Bleak Lane
Lancashire
WN8 8EF
England UK
About SB Skills Solutions Ltd
SB Skills Solutions Ltd
is a nationwide provider of Construction Plant, NVQs and Health & Safety Training. We offer either cpcs, NpoRs, or iTssAR accredited training and testing throughout the UK. Our clients benefit from receiving exceptional, high quality training from trainers and testers with over 60 years industry experience but also a first class administrative service and highly knowledgeable sales team that can advise on what CITB grants are available.

Covering the UK, SB Skills Solutions Ltd are the preferred supplier for many of the top 50 construction companies in the UK, supplying them with expert training and support and making the booking of training a hassle free process from start to finish. SB Skills Solutions Ltd are the perfect partner for all your training and testing requirements and you can be rest assured you will receive Efficient, Effective, Training during your time with SB Skills Solutions Ltd.
CoursesPlant Training
CPCS: Excavator 360o
CPCS: Forward Tipping Dumper
CPCS: Ride-on Roller
CPCS: Industrial/Rough Terrain Telehandler
Forklift Truck TrainingCranes Training Courses
CPCS Slinger Signaller A40
CPCS Crane Lift Supervisor A62
CPCS Appointed Person (AP) A61
NVQ Qualifications
SB Skills Solutions Ltd are an accredited NVQ assessment centre to the following awarding bodies: CAA, PROQUAL.
We can deliver the following qualifications:
Level 2 Plant Operations (All categories)
Level 2 Controlling Lifting Operations (Slinger/Signaller)
Level 3 Diploma in Controlling
Lifting Operations (Supervising Lifts)
Level 5 Diploma Controlling Lifting Operations (Planning Lifts)
Level 2 Construction Operations
Warehousing & Storage Level 2 & 3
We are also accredited with Highfield Awarding Body
These qualifications are delivered nationally and many of them attract grants from CITB.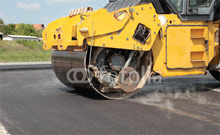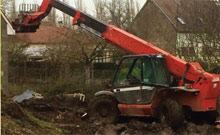 Street Works
Operator and Supervisor Training
The New Roads and Street Works Act 1991 (NRSWA) requires work involving the installation, renewal, maintenance and inspection of underground apparatus in the highway to be under the control of competent persons. To become a qualified operative or supervisor, a candidate must gain one or more of the qualifications listed below and must hold the appropriate certificate(s) issued by the awarding body.

Health and Safety (H&S) Courses
Various Health & Safety Training courses are available on request - please ask one of our team for more information on the following:
Emergency First Aid at Work
First Aid at Work
Fire Marshall
Manual Handling
Safe Use of Abrasive Wheels
Reverse Banksman
IOSH Working Safely
Quick Hitch
Bespoke Training
Bespoke Training packages are available, where we will take your requirements and the content you need to be included, and create a tailor made course for your teams. These could include Plant Appreciation, Health and Safety Awareness, Management Techniques, Train the Trainer and Company Induction Training.
All training that your employees successfully complete will be awarded a card and certificate to recognise that they have passed the training and are able to perform certain duties. These can be SB Skills recognised or accredited by a relevant awarding body.

Gallery
Click to close
Videos
News
---
If you are a woman living in the UK and are focused, determined and smart then you should look for some unconventional jobs such as project management, construction and technicians. The construction industry, globally and specifically in the UK is not the same as it was 10 years go. This article highlights the significance and importance of female employees in the construction industry and the prospects of having such a job.

Read the complete article to learn more!


Good pay – good prospects

British Safety Council LogoMore women in construction would help reduce the industry's chronic skills shortage. Some 82% of construction businesses already say they can't find enough skilled workers. Now the Construction Products Association is forecasting growth in the sector of 3.0% in 2016 and 3.6% in 2017, driven in part by demand for 300,000 new homes a year. That is likely to create a million more jobs by 2020.

This is great news for ambitious women with good degrees. Graduate jobs in engineering and construction already have some of the highest starting salaries. However, schemes such as the Supporting People – Empowering Communities (SPEC) programme are also helping women to learn valuable skilled manual trades. SPEC, which receives funding from Belfast Council, aims to provide 500 training places for women in Northern Ireland who want to work in construction.

Women have a long and proud history in the construction industry

Back in 1811, when her youngest daughter was just a year old, Sarah Guppy patented a "New Mode of Constructing and Erecting Bridges and Railroads without Arches." In effect, she invented the means of building a new type of bridge. A few years later she gave her designs (for free) to Thomas Telford, who used them to build the world's first suspension bridge across the Menai Straits in 1826.

Women are leading a new construction revolution

Women make up half the potential workforce in the UK – no industry can afford to ignore such a diverse talent pool. That's why architect Caroline Cole founded the Equilibrium Network. "Our aim is to help the construction industry, not simply to promote women" she says, "it's not just about gender but diversity." The network's research indicates that organizations with greater diversity at a senior level "have a tendency to be more profitable."

The network also makes the point that where we live, the built environment, needs to meet the needs of different people. Greater diversity in the construction industry could lead to better designs for public spaces. Businesses that embrace diversity also benefit from increased creativity, generate more ideas, and are better able to respond to the challenges of a rapidly changing world.

Construction is hard work but it's worth it

Being a woman in an industry dominated by men can also be a positive point of differentiation that strengthens your career profile. As Casey Elsby, a crane operator at Laing O'Rourke, puts it: "Girls n
29/07/2016
Construction Firms Want Government to Increase Projects
---
The construction industry wants more projects

There is a political and economic instability faced by the UK at the moment caused due to the Brexit vote. However, even in such circumstances, the construction firms in the country are pressing and urging the government to increase major housing projects and skill development projects. The firms opine that if the government will support them by showing commitment towards labor intensive projects, then the industry will be able to provide sustainable infrastructure.

Read the complete article to learn more!


The message from the Scottish Building Federation (SBF) came as its latest quarterly survey found that confidence among construction employers north of the Border has sunk to a three-year low in the wake of last week's Brexit vote.

The Scottish Construction Monitor, which surveyed 65 Scottish construction firms this month and allowed members to update their views after the EU referendum, dropped by 22 points to -19.

It paints a picture of deteriorating confidence across the industry over the last year. From a peak reading of +35 in the second quarter of 2015, the monitor dropped to +3 in the first quarter of this year, before sliding significantly in light of the referendum.

It is the first time since the second quarter of 2013 that the Scottish Construction Monitor has recorded a negative overall confidence rating since from industry employers.

The findings come after the previous survey found that one in three SBF members said they thought a vote in favor of the UK exiting the EU would be bad for their business.

Having peaked at around 2,700 in 2007, apprentice numbers slumped to 1000 at the height of recession, before steadily rebounding.

It is hoped the total will climb to the 1,600 this year, however Mr. Hart said there are fears that the "process of negotiating the UK's withdrawal from the European Union could result in paralysis within Government".

On the possible risk to apprenticeship recruitment, Mr. Hart said: "My fear is that we could go back the way. And I think if it does that would be a huge retrograde step the industry does not need.

Author: Scott Wright

Link to the original post:

http://www.heraldscotland.com/business/14591598.Construction_firms_urge_government_to_press_on_with_projects/

28/07/2016
An Amazing Footage of Construction of Exam Building in Cambridge University
---
This incredible fast forwarded footage shows the construction of the exam building in Cambridge University.

A footage, which has been fast forwarded to last a mere 56 seconds, shows an incredible construction of an examination building in the Cambridge University. The footage is amazing and fascinating and reveals that the construction company Bouygues UK is working on the third floor of the four storey building. It is an amazing footage and you must not miss it and it will take only 56 seconds of your time!

Read the complete article and watch the footage to learn more!


A spokeswoman for the company said: "As you'll see in this fascinating time-lapse footage it's coming along fast, with main contractors Bouygues UK now starting work on the third floor of the four storey building.

"The building design is both contemporary and in keeping with the neighbouring conservation area and surrounding buildings and will include a courtyard entrance and extensive green and outdoor spaces. Also starting to emerge is a seven storey (39m) tower, that will be topped by a major piece of public art set to be a landmark when approaching Cambridge from the south of the city.

"The artwork, by leading artists Vong Phaophanit and Claire Oboussier, will feature layer upon layer of script in different languages that will be printed onto glass. A second work will feature at the entrance to the building. The tower art will be a parchment colour and the 33m long entrance artwork will be in an indigo/inky shade (both colours chosen for their link to academic practice).

"The words are made up of answers to the question 'What is Knowledge?' which have been submitted by the public in 34 different languages. The artists have also used Cambridge Assessment's extensive archives to find words for the work.

Author: Raymond Brown

The complete article can be found here:

http://www.cambridge-news.co.uk/incredible-56-footage-of-construction-of-cambridge-university-exam-building-released/story-29465583-detail/story.html

16/07/2016
The Biggest Dam on Earth
---
Some information on the biggest dam on the surface of this planet

The Three Gorges Dam in China is the biggest dam in the world. It is more than 2 km long and 60 stories tall! It spans the Yangtze River in Central China. 40,000 workers worked for 17 years to build this superb and gigantic structure. The dam has a capacity of over 20,000 MW of power generation, which is twice as much as the total capacity of all the nuclear stations in the United Kingdom! Before building the dam, China had to divert the Yangtze River and move around a million people from the area that was going to be flooded due to the diversion. This video provides detailed information on the Three Gorges Dam's construction and engineering aspects with some exclusive camera footages.

Watch the complete video to learn more about The Three Gorges Dam!

Link to the video:

https://www.youtube.com/watch?v=b8cCsUBYSkw

Twitter Feed

Facebook Feed
SB Skills Solutions Ltd Serves The Following Areas
Find SB Skills Solutions Ltd in
SB Skills Solutions Ltd General Description
Forklift Truck Training & Plant Operator Training