Time and date
CONSTRUCTION DIRECTORY
Target Plant Ltd

Contact Details
Address
Dunmore Road,
Tuam
Galway
na
About Target Plant Ltd
Target Plant is a manufacturer and supplier of machinery and equipment to the road construction and related industries for over 25 years. The company supplies Hot Bitumen Emulsion sprayers for road surface dressing and a range of road patchers for pothole and road repair.
We also provide municipal equipment and represent major international machinery manufacturers.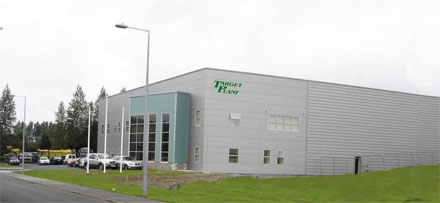 Our Services
Target Plant and its associated companies are continually developing new and improving existing machine models to provide dependable, reliable and durable equipment. All plant and equipment is manufactured to the highest standard in accordance with quality specification and incorporating the best safety features. It takes teamwork and dedication by skilled tradesmen to build the best equipment. Our objective is to achieve excellence in engineering and give the best value for money.
Spare Parts: a comprehensive range of spare parts for all our machines is held in our stores. Delivery to our customers is an overnight service.
Service: a machine's performance is at its best when regular servicing is carried out. Target Plant has the capacity to service, repair and rebuild all machines supplied. An on-site repair service is also available. Contact our technical manager for advice.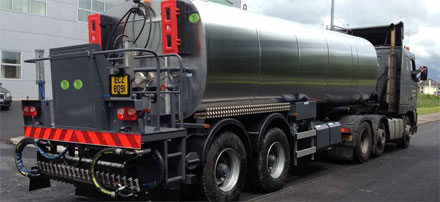 Our Products
Sprayers
Hot Binder Sprayers consisting of a heating tank and assembly, complete with all associated pumping and control equipment to facilitate the Surface Dressing of Roads. The complete unit can be mounted on a range of truck chassis.


Patching Equipment
A full range of patching equipment to suit your needs. Patching equipment can be truck or pick-up mounted, towed as a self contained unit, tractor towed or demountable.


Chip Spreader
A tailboard chip spreader, truck rear mounted with pneumatic control on the chip gates. All functions are controlled remotely from the truck cab or by operator with remote control console. Chippings spread at precise programmed rates of spread, avoiding waste. Mounted on all makes of truck.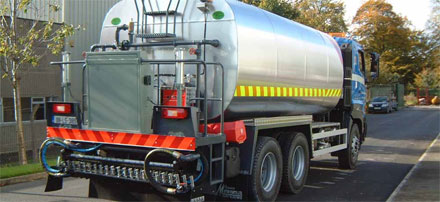 Bitumen Emulsion Storage Tanks
Storage Tanks for Hot Bitumen Emulsion, highly insulated and fitted with internal heating to maintain product at constant working temperature. Can be gantry mounted for gravity loading of sprayers or located at ground level with pumped loading. Ideal for isolated sites.


Bitumen Transport Tanker
Hot Binder Tanker consisting of a heating tank and assembly for haulage and storage of hot bituminous liquids. The complete tanker is mounted on triaxle trailer running gear with one lifting axle and suitable for towing by a standard tractor unit.


Velocity Patchers
A one person operation. Velocity patcher is operated by driver from within the cab. Potholes are cleaned out, primed, filled, sealed and compacted in one operation. Articulating boom folds away when not in use. Trailer version also available.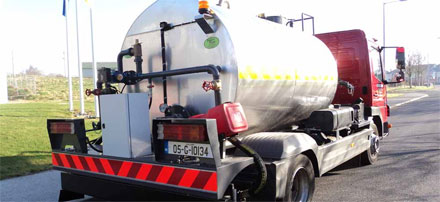 Combination Sprayer
A Combination Sprayer is an automatic sprayer-spreader for road maintenance and small surface dressing jobs. This COMBI can spray binder and spread chippings simultaneously and automatically. Complete control by a single operator in the cab.


Bitumen Spraybar Monitoring Unit
Special computerised equipment fitted to the Bitumen Distributor which monitors, displays and records the output performance of the Surface Dressing operation. The SOMU measures variables in the Surface Dressing operation, allowing the driver to accurately achieve the specified rate of binder spread to be applied to the road surface.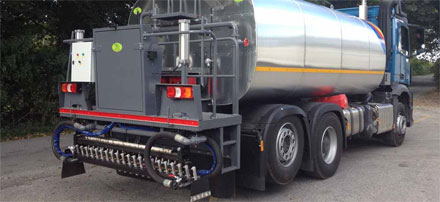 Target Plant Ltd Serves The Following Areas