Time and date
CONSTRUCTION DIRECTORY
Nationwide Safety LTD

Contact Details
Address
Unit 1 Tally's Buildings
Lyford
Wantage
County Oxfordshire
OX12 0EQ
About Nationwide Safety LTD
We are a Customer Focused contractor offering Fall Arrest solutions to the Construction Industry and wherever there is a danger from Working at Height.
We predominately focus on the hire and installation of:
Safety Netting
Double & Triple Handrail Edge Protection
Stair Access Towers
Rope Access Techniques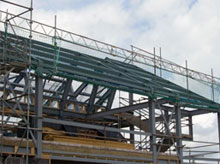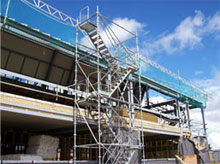 We service all sectors of the Construction Industry and have the experience and skills to offer bespoke solutions for permanent installations.
We like to work closely with our clients to develop an understanding of their needs, their wants and their desires so we can ensure our working methods fully support your aims. We try very hard to meet and exceed your expectations regardless of site conditions or progress and we accept that change in the planning of our working methods may be required from the outset or even part way through our work.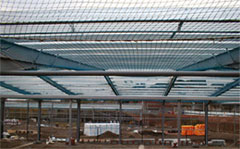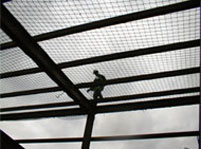 Why Choose Us?
Our experience in the Fall Arrest market is something you can rely on, an experience that allows us to get the results you need whether it's a New Build project, Refurbishment project, permanent or temporary installation or a bespoke solution specific to your circumstances.
We are committed to using directly employed staff so you our customers can be confident we will start the project on time and we will complete on time, after all that's the minimum you have a right to expect.
Qualifications & Training
Our experienced Riggers are motivated, committed and keen to work with you towards your goals. All our Riggers are qualified and trained to the highest standards recognisable throughout the industry. They carry cards to demonstrate their training skills and these include CSCS, FASET, IPAF, PASMA and IRATA qualifications. In addition they have CISRS qualification to install scaffold handrail as roof edge protection.

Nationwide Safety LTD Serves The Following Areas
Find Nationwide Safety LTD in
Nationwide Safety LTD General Description
Safety Netting, safety Surfaces, Stair Access Towers, Stair Access Towers south, Rope Access. Techniques, handrail Edge Protection. nets, Edge Protection, Contractors safety nets,,