Time and date
CONSTRUCTION DIRECTORY
Tata Steel

Contact Details
Address
Steel House
Moira Road
Lisburn
County Co Antrim
BT282SN
About Tata Steel
Tata Steel
is a top ten global steel maker and the world's second most geographically diversified steel producer.
Tata Steel was founded in India in 1907. Since 2004 the Company has expanded globally, acquiring Asian steel producers NatSteel and Millennium Steel (now called Tata Steel Thailand) as well as Europe's second largest steel producer Corus (now called Tata Steel Europe Limited).
Tata Steel is part of the Tata Group, India's largest industrial conglomerate. Both Tata and Tata Steel have a long history of charitable donations and social responsibility, with Tata spending approximately 4% of the Company's profit after tax on corporate social responsibility initiatives.
Tata Steel endeavours to improve the quality of life in the communities in which the Company operates. Tata Steel's charitable projects have touched the lives of over 800,000 people in India.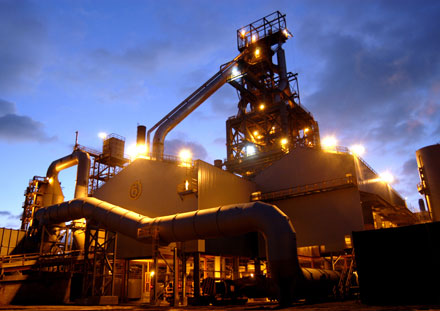 Corporate Citizenship
"Tata Steel believes that the primary purpose of a business is to improve the quality of life of people. Tata Steel will volunteer its resources, to the extent that it can reasonably afford, to sustain and improve a healthy and prosperous environment and to improve the quality of life of the people of the areas in which it operates."
-B. Muthuraman, Vice Chairman, Tata Steel.
Tata Steel believes that a company should contribute to the communities in which it operates. As such Tata Steel spends 5-7% of its profit after tax on CSR initiatives, such as environmental sustainability and social development.
Tata Steel's CSR policy focuses, social sustainability, healthcare initiatives, environmental sustainability, and inclusive growth.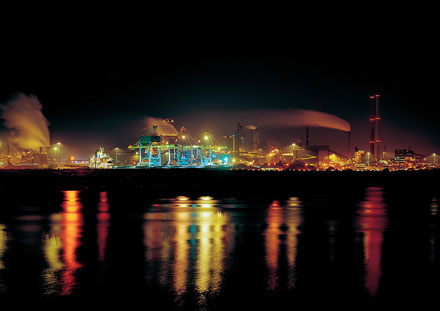 Global Network
The Tata Steel Group has a balanced global presence in over 50 developed European and fast growing Asian countries, with manufacturing operations in 26 countries and various ongoing projects in different parts of the world. It is the first integrated steel plant in Asia and the world's second most geographically diversified steel producer.
Market Sectors
Steel is an essential material used in many industries – it's the backbone to countless products, structures and services that shape the everyday lives of people throughout the world.
Tata Steel serves customers in all the major market sectors globally, and recognises that each sector, such as automotive or construction or packaging, requires different solutions to meet its specific needs. Depending on market, region and specification of the product, we serve our customers directly or through various steel service centres.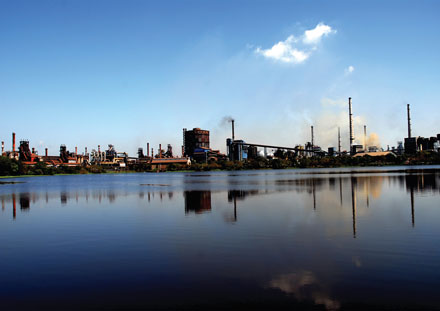 For Tata Steel, the constant focus is on delivering total dependability, assured quality, responsive service and added value to customers in every market sector.
Automotive
Construction
Consumer Goods
Engineering
Packaging
Lifting and Excavating

Energy and Power
Aerospace
Shipbuilding
Rail
Defence and Security
Investors
Established in 1907, Tata Steel is among the top ten global steel companies with major production facilities in India, UK, Netherlands, Thailand and Singapore. It is now one of the world's most geographically-diversified steel producers, with operations in 26 countries and a commercial presence in over 50 countries.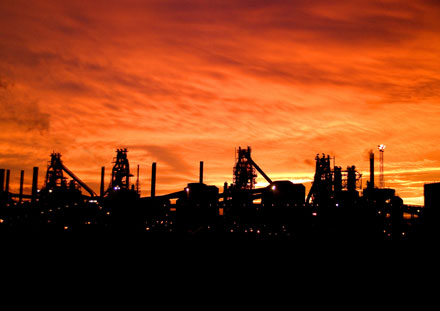 Tata Steel Serves The Following Areas