Time and date
CONSTRUCTION DIRECTORY
Plumbing Force Ltd

Contact Details
Address
Bourne House
475 Godstone Rd
Whyteleafe
CR3 0BL
About Plumbing Force Ltd
Plumbingforce Ltd are the UK's fastest growing plumbing, heating and drainage company, and are proud to be offering a high quality service to both residential and commercial clientele throughout the United Kingdom.
When you have an emergency or require a new plumbing or heating system, the last thing you need is unqualified and incompetent tradesmen working in your home. That is why Plumbingforce carefully select their team to ensure the highest standard of workmanship is maintained throughout all our services.
Here are just some of the reasons why you should use Plumbingforce:Qualified & Competent Engineers
Every member of our team is fully qualified for the services they provide. From the relevant NVQ and timed served experience for plumbing repairs and installations, to ensuring Gas Safe certification for engineers working with heating and gas appliances. We will never send an under-qualified person to your property.
Criminal Records Checked
Every member of our team is vetted and checked before employment, to ensure your personal safety when working in your home.
Free Quotations & No Call Out Charges
Whether you have a leaking pipe or need to know the cost to install a new bathroom suite or heating system, we do not charge a callout!
All our prices are fixed, and can be easily viewed on our website. Furthermore, should you require a new installation of any system, we can provide a free quotation at your property to ensure you know the full cost before any works are carried out.
If you have had another quote from a reputable competitor, we'll even beat it!
Available 24/7
No matter when you have a problem, we will ensure we can arrive at your property promptly, 24 hours a day!
Excellent And Friendly Support Team
Have a problem? Our friendly team will help you understand the services we provide, and deal with any queries you have before, during and after completion.
Our Full Range Of Services Include:Plumbing Services
From general plumbing, fitting washing machines/dishwashers and new bathroom suites, to providing a range of emergency repair services for burst pipes and water leaks, our team of highly experienced and qualified plumbers can be at your property within 1 hour of your telephone call.
Gas Heating Services
Our Gas Safe registered and qualified engineers are on hand to ensure your central heating system is working at full efficiency. Should your boiler breakdown or you need to replace any radiators in your property, we can help!
We work with all the leading brands of Boiler systems, and can advise on a suitable installation to ensure full heating of your property whilst being as energy efficient as possible.
We can also provide regular maintenance and servicing of your current central heating system, from ensuring your gas boiler is running at optimum levels, to power flushing your radiators and connected pipework to remove any sludge build up which could be affecting their performance.
Drainage Services
Blocked drains can be troublesome, particularly if problems occur which are not attended to. Our drainage specialists will ensure your drainage water system flows freely, dispersing any blockages which could be causing water to rise from the drains, or sending bad odours through your home.
We can also provide new drain lining for any existing drainage system should they be fractured or leaking.
Call Plumbingforce today on 0800 022 4566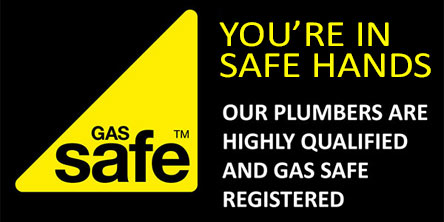 Reviews & Testimonials for Plumbing Force Ltd

August 08, 2021
I called Plumbing Force for assistance with a boiler which had been broken for approximately 1 week prior to their arrival. The Boiler technician came to our house and within 5 minutes had established that it was an electrical fault and he could not do anything about it. He then proceeded to spend 2 hours total at our property doing unnecessary checks and kept telling us they were required. We had to charge his phone for him since it was out of battery! He proceeded to spend nearly 1 hour writing a report. He told me dont worry about the time, you wont be charged for the time it takes to write the report, I know Im slow. I took that on good faith and clarified with him when signing to say he had completed his works. He said they will call you before they take payment and ask how the service was and then they will take payment. Well, surprise surprise, that didnt happen. They took payment immediately and when I queried it he responded give them a call on Monday, theyre not a money grabbing company and theyll sort it. Well - it appears they are a money grabbing company and I thoroughly would not recommend them to anyone. AVOID.
Review by
Matthew McIntyre

November 23, 2020
Booked a gas engineer to move a pipe. Very unprofessional looking man, without a mask, arrived completely unprepared to carry out the work. Left after 2 minutes saying he would come back, later received a message saying it would cost around £500. Plumbingforce then billed me £118 for the callout. I expressed my concerns to Plumbingforce and was told "its in the terms and conditions" that they will charge regardless of outcome.
Review by
James Wolstenholme

October 31, 2020
Didn't turn up in the am when they said they would, called me at 12:30 to say they would be here in the afternoon, guaranteed they would turn up. No call backs, no engineer turned up, calling no the number on website is pointless as they said it's a different company deals with booking engineers.

October 27, 2020
Truly awful experience which Plumbing Force couldnt care less about. The engineer showed up late, turned off our gas and issued a warning. Which is completely fine, but when Gas Safety came by the couldnt find anything the problem with the gas into the property. When we let Plumbing Force know and we needed them back to turn the gas on so we could heat the house, cook, have hot water, etc, they didnt care at all saying someone would call tomorrow.

April 04, 2020
Our boiler had been losing pressure over the weekend, I called plumbing force Monday and booked an engineer to visit the same day.

After there engineer inspected the boiler he said we needed a knew part, I believe a pressure valve. Later that same day, the boiler began to leak. This was a new problem and had not occurred prior to the visit.

The engineer came back Tuesday to fit the new part but said hell need to order two more parts due to the new leak and will be back the following day to install all three parts.

On Wednesday, the engineer came and installed the parts. The boiler was running but shortly after he left it started to leak again. I called them back and explained the situation and they arranged for an engineer to assess.

When he visited on Thursday he even questioned the methods used by his colleague. He attempted to fix the leak and seemed as though it had worked.

Thursday night we notice more droplets of water and kept an eye on it as we werent sure if it was a leak or water dripping from the works. It carried on through Friday but seemed to improve, then this morning (Saturday 04/04/20) my pregnant wife went downstairs to find the boiler had flooded the kitchen over night.

I contacted them first thing today, to say I wasnt happy and wanted my money back. I was told they would need to contact the manager who wasnt in and that they would log a complaint which typically takes up to seven days. They said they could send an engineer over today to try and repair the works but I could be liable to pay further charges if its not related.

I really dont feel comfortable having another of there engineers visit, as the whole leak came following there visit. I dont see how its not related and I really dont wont to risk them saying its not there fault or related to the works.

For now I have paid nearly the cost of a new boiler in repairs, the boiler still isnt working and now has a new fault leaving me and my pregnant NHS working wife with no hot water, heating or money. Im completely shocked and disgusted by the support service and simple lack of care especially in this time.

May 12, 2014
Quick to respond, courteous, efficient, and I will definitely call them again. Thank you for a job well done
Review by
Trina shelton-smith
Plumbing Force Ltd.

1

out of

5

based on

6

ratings.
Gallery
Click to close
Plumbing Force Ltd Serves The Following Areas
Plumbing Force Ltd General Description
Plumbers, Plumbing, Gas Installers, Gas Engineers, Central Heating, Boiler Installations, Boiler Servicing, Drain Jetting, Drainage Services, Emergency Plumbers