Time and date
CONSTRUCTION DIRECTORY
Address
Axwell House, 2 Westerton Road
East Mains Industrial Estate
Edinburgh
EH52 5AU
Scotland
Friday
08:30 am-06:00 pm
Monday
Tuesday
Wednesday
Thursday
Friday
Saturday
Sunday
Closed
Other Dates
You can contact us outside normal business working hours by email as shown above and we will promptly respond.
info@seeit3d.co.uk
Thank you
About SEEIT3D
Business Services
Trimble Sketchup Pro 2022 Official Software Resellers & Authorised Training Centre in UK.
UK Leader in Design Software Sales for Architecture, Interior Design Construction Documentation and 3D-Virtual Presentations.
3D/CAD/BIM ARCHLine.XP BIM Design Software Sales & Training.
ZWCAD UK 2D Advanced CAD Software Sales and Training.
CAD Drawing and 3D Modelling Services & BIM Consultancy.
3D Visualization Software Sales and Training for V-Ray, SU Podium, Enscape, D5 Render, Thea Render, SimLab Soft Composer and Plugins.
Official BIM building SMART Alliance Members.
See-It-3D Welcomes You
We are a premier leader in offering the best-in-class 2D and 3D professional design software solutions to the AEC Market for Architecture, Engineering and Construction.
Our Strongly established 3D SketchUp skill sets and training system has been formed from many years of promoting and educating many small-sized to global leading businesses since the early days as Authorised Trainers firstly with @Last Software (Original SketchUp Creators), then as Google's first and longest established Authorised Training Centre for UK and Europe, and now with Trimble as their GOLD Partner for Sketchup Pro 2022 Authorised Training Centre serving the United Kingdom.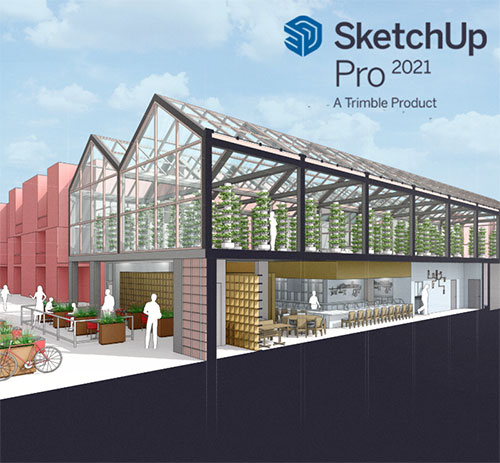 We continue to successfully deliver flexible and powerful software and hardware sales, training, consultancy and support services to all clients and professionals wishing to succeed in design, AEC and BIM environments using a combination of computerized 2D drafting, 3D modeling and visualization approaches within the design and construction arena.
Supporting our clientèle enables them to flourish using our new technology and expertise to greatly improve in-house design teams knowledge and skills by providing the best software solution for current and future projects. Our proven track record of satisfied clients continues to thrive in delivering solutions and expertise to streamline and improve their existing workflows and services to clients.
We support new and existing clients in UK, Europe and worldwide so whether you are a student of design, a design professional, and the business owner or part of a multi-national or overseas business, we can advise and deliver the best in standard and tailored solutions to you.
Our product range includes leading 3D applications..
Trimble Sketchup Pro 2022 - LayOut and Stylebuilder.
SketchUp Pro Extensions Reseller.
ARCHline.XP 2021 CAD/OPENBIM Solutions.
ZWCAD 2D Advanced CAD Solution.
Moi3D-Moment of Inspiration NURBS Modelling.
V-Ray for SketchUp, Revit, Rhino, 3ds Max, Modo, Maya, Cinema 4D, Vray Collection.
Enscape for SketchUp, Revit, ArchiCAD, Rhino, Vectorworks
SU Podium.
Keyshot.
D5 Render.
Simlab Composer and Plugins
Microsoft Hololens.
Virtual and Augmented Reality Software.
3DConnexion SpaceMice Hardware Sales.
Custom Professional Workstation Computer Sales.
Training and support go hand in hand with the software programs and ensure that clients get the best possible hands-on training suited for their individual needs.
For customized and bespoke training, give us a call and we can incorporate any existing projects within the training to help you achieve your goals.
As a company, we have a mission to bring precise 2D and 3D design exploration tools easily and affordably within the reach of everyday users. Our main focus is especially to make "Your Dreams Our Skills" using 3D. A reality and not just a dream. That mission is realized through the portfolio of software options we currently offer that will suit any companies needs and budget. We have the answers and continue to prove successful!
SEE-IT-3D brings innovative 3D modelling, photorealistic rendering, drawing composition, and precise translators into the demanding world of presentation, communication, and computer-aided design CAD and BIM communities. Our proven track record continues to open up new avenues wider field and worldwide.
We look forward to working with you.
Should you have any questions or further needs please feel free to contact me at any time.

+ If you like your new product and our service then please go back to our Webstore and give us a Rating!
Reviews & Testimonials for SEEIT3D

September 22, 2021
Seeit3d training is invaluable. After teaching myself for three years I was amazed at how much I didn't know about workflow and how much quicker modeling could be. In certain aspects, I have reduced modeling time by as much as 95%!

September 16, 2021
James is the most patient and calm trainer. He gives clear instructions and has been very generous with his time. I could use most of the tools but was unaware of the importance of workflow. I thoroughly recommend James and will definitely get more training from him when I need to in the future.

July 09, 2021
After using the "Make" and "Pro" version of SketchUp for years, I can honestly attest to how much of an improvement the 2021 version is. After amazing and comprehensive advice from James, I took the jump, and though I was a bit apprehensive at first, it was clear very quickly how much better this version is. Models and processes which took minutes to complete now only take seconds, which really add up at the end of a work day. Smaller features like being able to adjust the Layer/Tag outliner to quickly identify what belongs on which scene also helps my workflow to be much more efficient. Really impressed, with both See It 3D, and SketchUp 2021.
Testimonial by
Joe Hanchard

May 01, 2021
There's nothing you can do in Autocad that you can't do in Sketchup. Also is far less expensive, as are the plugins and 3D rendering software options.

James at Seeit3D provides excellent training and awesome support.
Testimonial by
Paul FitzGerald

March 07, 2018
We first approached SEE-IT-3D some 3 years ago and since then have never looked back. They have provided guidance, hardware, software and training with total professionalism and attention second to none. James in particular is in a league of his own and his knowledge of the software and patience in transferring that to his students is priceless. We wouldnt waste our time talking to anyone else.

October 26, 2016
The support team answered fast and explained well our support issue. Along with very easy online ordering we received our items on the same day. Thank you.


Testimonial by
Jen Ogilvie

June 18, 2014
A few years ago I was fortunate enough to enjoy a one-on-one training day with James Ogston. Under James guidance it didn't take long for me to realise just how straightforward and intuitive SketchUp really is. His depth of knowledge and understanding of the programme, and how it interfaces with other software (software on which I have to say he also appears to have a total grip) is enviable.I have become a committed and frequent user of SketchUp and in part this has been down to James help and guidance.As a footnote I would add that since then he has, on occasion, given me advice, either by phone or skype, and this has always been done clearly and with good grace.
SEEIT3D.

5

out of

5

based on

7

ratings.
Gallery
Click to close
Videos
Products & Services
3D CAD Software
Trimble SketchUp Pro UK Official Sales and Training
ARCHLine.XP BIM UK Sales and Training
ZWCAD software and training
ZWCAD Consultants
BIM software
3D Design Software Resellers
Rendering Software and Training
CAD Drawing Bureau Services
2D/3D CAD-BIM ARCHLine Consultants
Project Based Design/Modeling and Rendering Services
Visualization Services
3D Modeling Training
SketchUp Extensions
SketchUp Training
ARCHLine Training
CAD Training
CAD Software
CAD Workstations
Twitter Feed

Facebook Feed
SEEIT3D Serves The Following Areas
SEEIT3D General Description
SketchUp Pro | Trimble Sketchup UK | Autocad alternatives & 3d modelling software