Time and date
CONSTRUCTION DIRECTORY
PVC Vertical Blinds

Contact Details
Address
Alambee
Barbaraville
Invergordon
County Inverness-shire
IV18 0NA
Scotland
About PVC Vertical Blinds
PVC Vertical Blinds and Fabric Vertical Blinds Made to Measure
PVC Vertical Blinds Made to Measure Blinds for Windows, Patios, French Doors and offices. Complete range of made to measure complete, Easy to Clean, PVC Rigid Vertical Blinds and vertical fabric blinds with a wide choice of colours and textures to choose from.
The most common amongst PVC Blinds are the sleek looking PVC Vertical Rigid Blinds, which are one of the best selling blinds this past year. It is an upgraded version of the common PVC made blind with added quality, assurance and style that cannot be found in other types of blinds made by other companies in this day and age. Quality Products, Easy to wipe clean, Hygienic, and with PVC you have a longevity product.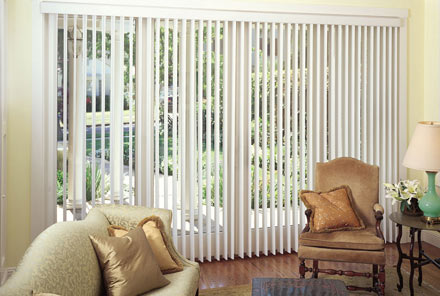 PVC blinds are known for their ability to keep heat from escaping, which makes them an energy efficient and cost effective option both in the short term and in the long run. In fact, these are very practical, Vertical Blinds compared with several of the other popular Blinds on the market.
Large Choice of Vertical Blinds in Colours, Textures and Shades.
Easy Clean PVC or sponge down Fabric Materials available for the home and office.
Residential and Commercial.
Delivery throughout the UK and Europe by recognised Land and Air Freight Carriers.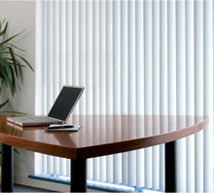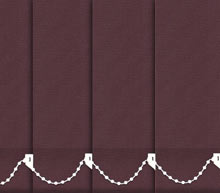 Fabric Vertical Blinds Prices from £51.00 complete including:
Quality Headrail
Louvres
Bottom Weights
Chains
Fixing Brackets
Quality Louvolite Vertical Blind Headrails available to purchase separately if required in a New Range of Colours to Suit any home or Office.
We have Vertical Blind Spares and Vertical Blind Replacement Slats for all your needs with FREE Delivery within the UK. European Delivery is also available on all Orders. Wholesale Prices available on large quantities of Vertical Blinds Parts.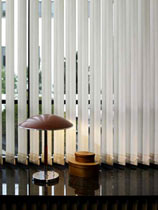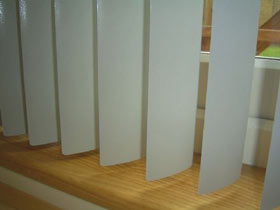 Replacement Vertical Blind Slats in PVC from £2.89
Fabric Louvre Slats from £1.99 each including Weights, Top Hangers, and Chain
1 Year Guarantee on all Blinds and all British Made within the UK
Proud to be Supporting British Industry
Tel: 01862 842233
Email: pvcblinds@gmail.com
Website:
www.pvcverticalblinds.co.uk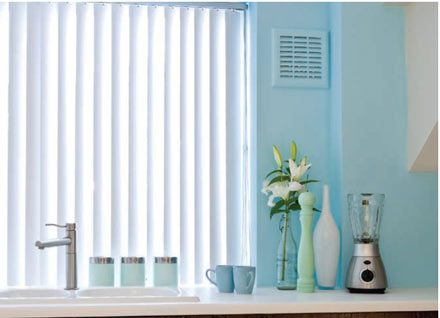 Gallery
Click to close
PVC Vertical Blinds Serves The Following Areas
Find PVC Vertical Blinds in