Time and date
CONSTRUCTION DIRECTORY
GeoMEM Limited

Contact Details
Address
24 John Huband Drive
Birkhill
County Angus
DD2 5RY
Scotland
About GeoMEM Limited
GeoMEM is the UK and Ireland agent for Devico range of borehole survey instruments including: DeviShot (for non magnetic environments); DeviFlex (for magnetic environments) and DeviCore (for core orientation). With borehole surveying experience covering 1980 to the present, GeoMEM is well qualified to advise on the best solution for your drilling project.
Surveying boreholes:
All boreholes over a few metres in length bend to a greater or lesser degree. In most cases it is important, if not essential, to know the exact path and end point of the borehole. This can only be done by surveying the borehole using a survey instrument. Whether the boreholes are for Exploration, Blasting, Mining/Quarrying, Water, Ground source and/or Construction they should be surveyed to maximise the value of the technical information obtained and ensure compliance with original drill location specifications.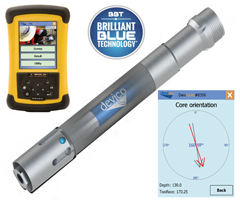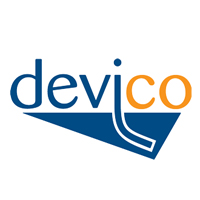 Devico provides several solutions:
Devico
DeviShot
tool:
The latest non-magnetic survey tool from Devico. This obtains the direction and inclination of your drill hole at points down the hole. It uses Accelerometers to get the inclination and magnetometers to get the direction and is intended for use in areas where there is no large interference to the earth's magnetic field. DeviShot uses Bluetooth communication for fast and reliable data transfer in the field. It is entirely self-contained being housed in a brass pressure barrel with shock absorber.
Devico
Standard
(or PeeWee) tool:
A previous generation version of the DeviShot – using wired communication rather than bluetooth.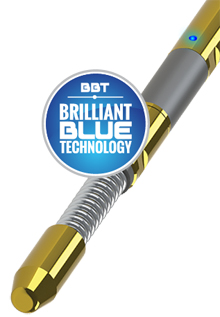 Devico
DeviFlex
:
The DeviFlex allows surveys to be taken within drill rods and casing in magnetically disturbed environments. Strain gauges rather than magnetometers record the difference in direction from the starting direction for each recorded position down the hole.
Core orientation:
Knowing the in-situ orientation of your drill core is an important item of data to be able to correctly analyse and interpret structures, bedding and other features of the rock in your project. Devico's
DeviCoreBBT
tool is designed to help you obtain this information with the minimum of delay and maximum of accuracy. Using fast Bluetooth communications and two probes allows virtually no delay in the core drilling and core retrieval operation.
Devico continually improve and develop their instruments so please check their web site for latest information on their products.
Training and Support services
GeoMEM provides Training and Support services for all Devico instruments.
Training can be delivered in one or two day courses at your premises.
One day's training is included in the purchase price of any instrument.
GeoMEM offers Solutions
In our solutions section on our web site we provide guidance on instrumentation required to solve your problem.
We're also available by phone or email to discuss your requirements and provide expert guidance to get the best solution for you.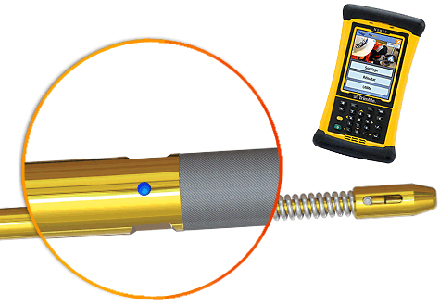 GeoMEM Limited Serves The Following Areas