Time and date
CONSTRUCTION DIRECTORY
Flowtech Plastics Limited

Contact Details
Contact
Paul Bickerstaffe
Address
Unit A Wordworth Trading Estate,
Wordsworth Street
Bolton
County Lancashire
BL1 3ND
UK
About Flowtech Plastics Limited
Flowtech Plastics Ltd offer a complete design, manufacture and supply service of open channel flume liners, weirs and weir tanks to the water and building industry. Any of your requirements can be discussed and a solution can be provided by our skilled engineers.
We provide a full design and manufacture service for flumes and weirs suitable for open channel flow measurements. We pride ourselves in managing the full process to provide your product on time, with the highest quality and competitive pricing.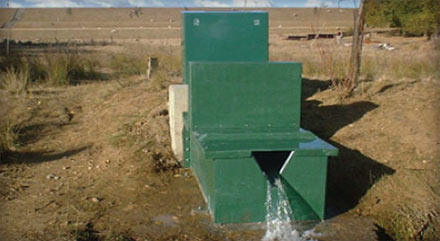 Other Plastic Fabrications
Flowtech Plastics Ltd specialise in the design and installation of fume extraction ductwork systems and associated fan units in a wide range of corrosion resistant plastic materials. Our facility can also cater for glass fibre reinforcement and moulding work. We manufacture to standard or any bespoke size you require.
We also manufacture a range of GRP kiosks produced to the highest standards. All cabinets are reinforced and are ideal for any project or workplace that requires durable equipment. These are manufactured at a standard size and are completely secure with the option of adding fire resistance.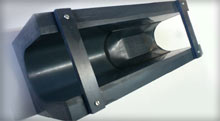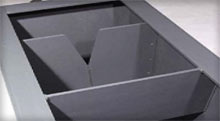 Plastics Engineering Products
Flowtech Plastics Ltd provides the highest standards of fabrication engineering and manufacturing in plastic & stainless Steel. We have an in house technical team, and have built up an enviable reputation over the years due to our ability to provide the excellent products whilst listening to our customers' needs. Whatever the problem, we can work with you to provide a solution which will be cost effective and of the highest quality.
Our main product range includes open channel flume liners, weirs and tanks which are suitable for the water and building industries. All our products comply with the relevant British Standard regulations and can be supplied in either plastic or stainless steel.
Flowtech Plastics Ltd Other Products
As an additional service we also supply and fabricate plastic/ stainless steel flume extraction ductwork systems, fans, flume scrubbers and glass fibre reinforcement and moulding facilities. We can also supply a standard sized cabinet for the housing and protection of instruments, control panels and other items of equipment.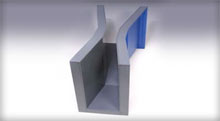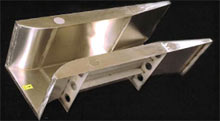 Products & Services
FLUME INSTALLATION
DRAIN SEWER FLUMES
PALMER BOWLUS FLUMES
U SHAPED FLUMES
CRUMP WEIR
WEIR TANKS
SPLITTER TANK
BIOLOGICAL CONTAINMENT CABINET
WEIRS
FLUMES
Flowtech Plastics Limited Serves The Following Areas
Find Flowtech Plastics Limited in
Flowtech Plastics Limited General Description
rectangular flumes UK, Manufacturers of Flumes, weir tanks UK, weir plates UK, rectangular flumes UK, H Flumes UK, Trapezoridal flumes, parshall flumes, palmerbowlus flumes, weir plates, flat v weir, crump weir, splitter weir tanks and GRP Encloseurs GRP Kiosk