Time and date
CONSTRUCTION DIRECTORY
Newell Roofing Products Ltd

Contact Details
Address
N.I Unit 1, Alanbrooke Business Park, Alanbrooke Road
R.O.I Carnmore, Oranmore, Co. Galway
BT6 9HB
About Newell Roofing Products Ltd
Newell Roofing Products Ltd. is a family owned and run roofing products manufacturer based in Carnmore, Co. Galway. Founded in 1983, we commenced business by importing and distributing roofing sheets on the Irish market. A short time later we added a contracting arm to the business and subsequently started a flashings production service. This situation continued until 1992 when we set up our present manufacturing facility and discontinued fitting to concentrate solely on manufacturing.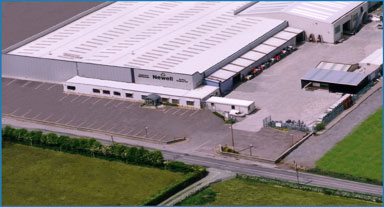 We offer a customised service with the provision of a wide range of sheet roofing options and in a choice of colours and finishes, Plastisol, Polyester, and PVF2 and numerous methods of insulation. Our broad customer base, from the manufacturers of garden sheds right through to major industrial users, bares testimony to both the quality of the products and the unbeatable service and value that we provide which includes nationwide speedy delivery.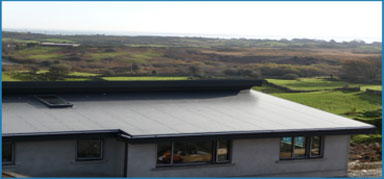 A just-in-time flashing service is also available. This is possible due to the fact that we carry all the colours and finishes that may be required in our own stocks. Recently, a suite of new products for the domestic roofing market have been added to our range. These patented, labour-saving products, enable the slater/tiler to cap and trim the domestic roof with vastly increased care, accuracy and speed; and in less than favourable weather conditions compared to traditional solutions; reducing costly time on the job.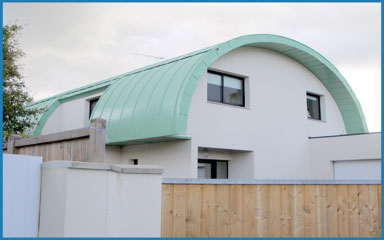 Newell Roofing Products Ltd have always had a strong customer focus; consistently striving to procure the best quality products at reasonable prices for our clientele. Our long standing partnership with Swedish Steel (themselves a very quality focused company) ensures that our customers receive the best product available. This in turn guarantees that materials bought from Newell Roofing Products continue to perform well, and look well for many years to come.
Newell Roofing Products Ltd Serves The Following Areas
Find Newell Roofing Products Ltd in