Time and date
CONSTRUCTION DIRECTORY
Direct Line Timber Ltd

Contact Details
Address
122 Liff Road
Dundee
DD2 2TL
Scotland
About Direct Line Timber Ltd
Direct Line Timber Limited specialise in the supply of all timber related products including Doors, Windows, Staircases & Components, Sheet Materials, Carcassing & Finished Timbers.
In fact we supply everything that a joiner will fix & all at extremely competitive prices!
From our base in Dundee we provide a fast & efficient delivery service to any place in Scotland & beyond!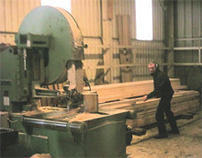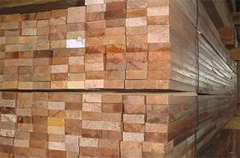 TIMBER PRODUCTS
We supply an enormous range of Timbers from stock & to order including Facings, Skirting, Cladding, Framing Timbers, Joists, Studs, Flooring, Fascia boards etc. We specialise in Timber Decking & related products including Deck Boards in Clear Treated Scandinavian Pine, Tropical Hardwood, Southern Yellow Pine, Cedar, Douglas Fir & any other suitable Timber as well as Joists, Handrails, Spindles, Balustrade Panels etc.
SPECIALIST MACHINING SERVICE
Our Weinig Hydromat Moulder has 8 independent cutting heads capable of reproducing even the most difficult profile at speeds of up to 80mtrs/minute. We machine any timber to any profile in any size in any quantity. No order is too small or too large!



TIMBER FRAME MATERIALS
We supply all Timber Frame Materials including Stress Graded Timber, Roof Trusses, Glulam Beams, Plywood, Sterling Board, Standard & Non Standard Doors, Door sets, Windows, Stairs etc. Our on site Vac Treatment Plant ensures that your orders for Graded & Treated Structural Timbers can be turned around very quickly.
FLOORING MATERIALS
We supply Solid & Engineered Hardwood Flooring in every imaginable timber & can supply lacquered, oiled or unfinished flooring in Ash, Beech, Cherry, Oak, Siberian Larch, Walnut & many other Temperate or Tropical Hardwoods. We also specialise in supplying laminate flooring from the Best Manufacturers including the Uniclic Quickstep Range.
FENCING
We supply a large range of Fencing Timbers including Posts, Rails, Fence Boards etc. in Pressure Treated Softwood. Our range of Continental style Panels are becoming very popular.

JOINERY PRODUCTS
We supply all kinds of Manufactured Joinery including Windows (H-Type, Tilt & Turn, Dualswing, Sliding Sash, Casement etc.), Doors & Prehung Doorsets (Internal & External), French & Patio Doors, Shower Panels, Staircases etc. all at extremely competitive prices.
Gallery
Click to close
Products & Services
Timber Perth
Timber Glasgow
Timber Edinburgh
Timber Aberdeen
Timber Dundee
Timber Scotland
Log Cabins Perth
Log Cabins Glasgow
Log Cabins Dundee
Log Cabins Edinburgh
Log Cabins Aberdeen
Log Cabins Scotland
Passive House Windows Perth
Passive House Windows Glasgow
Passive House Windows Edinburgh
Passive House Windows Aberdeen
Passive House Windows Scotland
Hardwood Decking Glasgow
Hardwood Decking Edinburgh
Hardwood Decking Aberdeen
Hardwood Decking Dundee
Hardwood Decking Scotland
Composite Decking Glasgow
Composite Decking Edinburgh
Composite Decking Aberdeen
Composite Decking Dundee
Composite Decking Scotland
Prefinished Windows Inverness
Prefinished Windows Perth
Prefinished Windows Glasgow
Prefinished Windows Edinburgh
Prefinished Windows Aberdeen
Prefinished Windows Scotland
Prefinished Cladding Perth
Prefinished Cladding Glasgow
Prefinished Cladding Edinburgh
Prefinished Cladding Dundee
Prefinished Cladding Aberdeen
Prefinished Cladding Scotland
Glulam Beams Aberdeen
Glulam Beams Glasgow
Glulam Beams Edinburgh
Glulam Beams Perth
Glulam Beams Angus
Glulam Beams Dundee
Glulam Beams Scotland
Cedar Cladding Edinburgh
Cedar Cladding Glasgow
Cedar Cladding Scotland
Cedar Cladding Perth
Cedar Cladding Angus
Cedar Cladding Aberdeen
Cedar Cladding Dundee
Patio Doors Angus
Patio Doors Edinburgh
Patio Doors Scotland
Patio Doors Perth
Patio Doors Aberdeen
Patio Doors Dundee
Bifold Doors Perth
Bifold Doors Edinburgh
Bifold Doors Glasgow
Bifold Doors Scotland
Bifold Doors Aberdeen
Bifold Doors Angus
Bifold Doors Dundee
Laminate Flooring Glasgow
Laminate Flooring Edinburgh
Laminate Flooring Perth
Laminate Flooring Aberdeen
Laminate Flooring Angus
Laminate Flooring Dundee
Doors Scotland
Doors Perth
Doors Glasgow
Doors Edinburgh
Doors Aberdeen
Doors Angus
Doors Dundee
Aluclad Windows Glasgow
Aluclad Windows Edinburgh
Aluclad Windows Perth
Aluclad Windows Aberdeen
Aluclad Windows Scotland
Aluclad Windows Dundee
Decking Angus
Decking Perth
Wooden Windows Glasgow
Wooden Windows Angus
Wooden Windows Edinburgh
Wooden Windows Aberdeen
Wooden Windows Dundee
Engineered Flooring Scotland
Engineered Flooring Angus
Engineered Flooring Edinburgh
Engineered Flooring Glasgow
Engineered Flooring Aberdeen
Engineered Flooring Dundee
Hardwood Flooring Scotland
Hardwood Flooring Glasgow
Hardwood Flooring Edinburgh
Hardwood Flooring Angus
Hardwood Flooring Fife
Hardwood Flooring Perth
Hardwood Flooring Dundee
Fencing Dundee
Decking Dundee
Siberian Larch
Timber Merchant Dundee
Sawmill Dundee
Team
| | | | |
| --- | --- | --- | --- |
| Name | Role | Email | Telephone |
| Allan Whiteside | Director | sales@directlinetimber.co.uk | 01382 624533 |
| Roddy Souter | Director | sales@directlinetimber.co.uk | 01382 624533 |
Direct Line Timber Ltd Serves The Following Areas
Direct Line Timber Ltd General Description
timber merchants |timber windows | timber yard | timber suppliers | timber frame manufacturers | sawmills | hardwood flooring |decking suppliers | timber fencing suppliers | aberdeen | dundee | edinburgh | fife | perth | angus | scotland