Time and date
CONSTRUCTION DIRECTORY
Proplas International Ltd

Contact Details
Address
Lancashire Digital Technology Centre
Bancroft Road
Burnley
County Lancashire
BB10 2TP
England UK
About Proplas International Ltd
Allen Bradley Industrial Automation and Control for Advanced Manufacturing Solutions.
Proplas International supply and install control system solutions, from variable speed drives to soft starters, for machine builders, OEMs and end users, drawing upon our extensive experience of automation projects in a wide range of industrial applications.

Our engineers are highly skilled and knowledgeable in the field of electrical control engineering, offering services in electrical design, machine safety-related control systems including speed controllers, PLC programming, machine upgrades and motion control systems ranging from single to multi-axis control. We supply, install and commission AC drive systems from quality manufacturers including Vacon and Allen Bradley. Further to these AC drives, we can also install a range of products for your business, from speed controllers to VFDs and offer a great service to boot.
As a Rockwell systems integrator, we are confident and well-practiced in the selection and specification of the most suitable and cost-effective system for your application, able to draw from the complete range of Allen Bradley equipment. In addition to this, our established relationship with Rockwell Automation enables the continual supply of the most all-encompassing and advanced range of automation products available on the market today.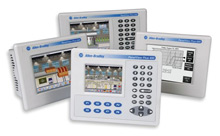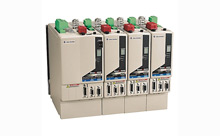 About Us
Proplas are a Rockwell Automation/Allen Bradley System Integrator specialising in Industrial Automation and control solutions such as AC drives, speed controllers and soft starters, for machine builders, OEMs and end users. Our relationship with Rockwell Automation allows us to supply our customers the most advanced and comprehensive solutions on the market today.
As an Allen Bradley systems integrator, we have the ability to select the most suitable products, from VFDs to soft starters, for your application. We have a number of years experience of selecting and installing AC drives and soft starters, making Proplas International is a great choice for your project. Our great working relationship with Rockwell Automation allows us access to all Allen Bradley products, meaning that we are able to install the correct specification for your plant.

Product Library
AC Drives
Control Gear / Switchgear
Motion Control
Operator Interface
Process Instrumentation
Programmable Controllers
Safety
Sensors
Surplus Project Stock
Technical Services available
AC Drives
Electrical Design
HMI Programming
Motion Control
PLC Programming
SCADA Programming
Surplus Project Stock
With years of experience of selecting and installing Allen bradley AC drives, speed controllers and soft starters, Proplas International really is the best choice for your business. Whether you want some advice regarding which VFDs to select for your project, or are in need of highly skilled engineers to install the soft starter which you have selected for your project, then contact us online or on 01282 872 450. Similarly if you are interested in speaking to someone regarding installing AC drives such as an Allen Bradley VDS Drive, soft starters or speed controllers in your business, then look no further than Proplas International today.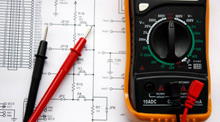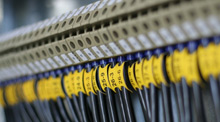 Proplas International Ltd Serves The Following Areas
Find Proplas International Ltd in
Proplas International Ltd General Description
control system solutions, Control for Advanced Manufacturing Solutions, Industrial Automation, electrical control engineering, Allen Bradley drives, AC drives, Motion Control, Process Instrumentation, PLC programming, DC drive installation,