Time and date
CONSTRUCTION DIRECTORY
GeoMEM Limited Software

Contact Details
Address
24 John Huband Drive
Birkhill
County Angus
DD2 5RY
Scotland
About GeoMEM Limited Software
Founded in 1985, GeoMEM is an independent reseller and developer of software for construction, engineering, mining, quarrying and exploration professionals in the UK and Ireland.
GeoMEM supplies a range of technical and scientific software aimed at earth science / geo-science and related industries and research organisations and universities.
With over thirty years' industrial and research experience in the field you are assured of a knowledgeable and expert service from professional staff. GeoMEM provides:
Expert assisted purchases - GeoMEM will advise on the most appropriate product for you, based on your operational and budget requirements
Training on selected software
Software support
Development of bespoke software applications to meet your specific requirements.
Our extensive range of professional software includes high quality technical products from the world's leading suppliers for the industry.

Mapping, visualisation and geological software
GeoMEM supplies a range of industry software from long established and highly respected software companies. These include: GeoSoft, Golden Software, RockWare, Mitre Software, Pangaea Scientific and Dr. Mike Ranger.
Applications cover both specialised and less specialised areas including:
Mapping & digitising
3D terrain modelling
3D visualisation
Borehole log production
Fence diagrams and cross sections
CPT analysis
Piezometer data analysis
Slope stability
Inclinometer data analysis
2D and 3D graphing
Statistics
Data analysis
Borehole surveying
Profiling and blasting
And more…
Software by Manufacturer:
Golden Software: Didger; Grapher; MapViewer; Strater; Surfer and Voxler.
Rockware: Rockworks and LogPlot.
Dr. Mike Ranger: AppleCORE for Mac and AppleCORE for Windows.
Mitre Software: GSlope, GTilt and GTilt Plus.
GeoSoft: 3Gds; CPT-Pro; INCLI-pro; MAP-Pro; PIEZO-pro; SEISMIC-pro and VANE-pro.
Pangaea Scientific: MyFault; Orion and SpheriStat.
TLC: WinProf.
Our software is used by individual consultants up to multi-national companies working in: Construction; Civil Engineering; Mining; Quarrying; Research and Teaching; Environment and Local Government amongst others.
Please check our web site for full information on our extensive software range.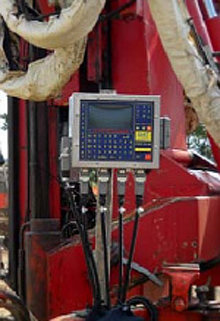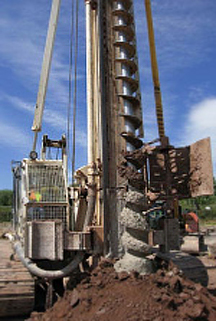 Training and Support services
GeoMEM provides a range of Training and Support services for selected software products.
Training can be delivered in one or two day courses at your premises and both training and support can also be provided via the internet.
Software Development
GeoMEM offers software design and development services using the latest tools and techniques. We have been actively involved in the development of software systems for the mining industry since 1985 and are responsible for much of the software that borehole survey instrument manufacturers Reflex (1989-2010), FlexIT (1990-201) and Devico (2010-present) provide with their survey systems.
Please contact James Tweedie at GeoMEM to discuss your software development project. Professional confidentiality is assured.
GeoMEM offers Solutions
In our solutions section on our website we provide guidance on the software and / or instrumentation required to solve your problem. So you can look for a solution rather than a piece of software or hardware that may (or may not) be part of the solution!
We're also available by phone or email to discuss your requirements and provide expert guidance to get the best solution for you.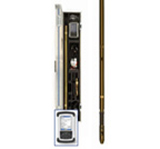 Products & Services
Drilling
Drillhole log software
Borehole log software
Ireland
UK
Devico
Borehole Survey Instruments
GeoMEM Limited Software Serves The Following Areas
Find GeoMEM Limited Software in