Time and date
CONSTRUCTION DIRECTORY
Address
1 Renmore Business Park
Kilcoole
County Co Wicklow
Ireland
About Hotfoot
Welcome to Hotfoot...where innovation...technology...and a new way of thinking, provide exciting sustainable and underfloor heating solutions for today's modern home and business. Shop online to avail of our lowest prices.
Why not experience the ultimate in comfort with electric underfloor heating that really will make the difference to your home – and your heating bills.

Every year, those of us who live in a colder climate begin to wonder what our heating bills are going to be. If you are looking for methods to help reduce your home energy bills and keep your house warmer and more comfortable, Hotfoot has tailored an underfloor heating product range which could be perfect for you.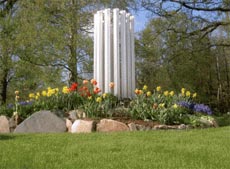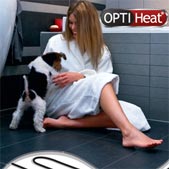 Our extensive range of ultra efficient water Heat Pumps, Under Floor Heating Systems, Floor Screeds, Insulation Board, Solar Thermal and building products are second to none. Please browse our online store at your leisure, and feel free to contact us for advice, information, or to learn more about what underfloor heating can do for you and your home.
Eurosaver Water Heat Pump – Save up to 75% off your Water Heating Costs
The Eurosaver Heat Pump essentially recycles heat, by extracting moisture from your bathroom and reheating your water through the heat pump. The energy savings generated from adopting a heat pump are significant. The specific technology of the heat pump is similar to that of a refrigerator only the principle is actually reversed. The heat extracted from the air is brought up to a higher temperature level in a refrigerant type unit and is then transferred to water within the Eurosaver Heat Pump. The advantages of the heat pump are clear including: considerably lower consumption and operating costs, very low maintenance and simple retrofit installation.

Underfloor Heating
Why not experience the ultimate in thermal comfort with underfloor radiant heating by Hotfoot that provides safe, efficient, evenly distributed warmth reducing your household heating utility bills by up to 50%.
There's nothing more comforting than the feeling of being warm – especially in the winter. It gives us a feeling of well-being and natural thermal comfort is something we all strive to achieve. Hotfoot offers underfloor heating solutions for all types of floor constructions.
Ice Stick Air to Water Heat Pump
Winner of the WWF Climate Solver Product of the Year in 2010, the Ice Stick is an air-to-water heat pump that has all the benefits of a geothermal heat pump without the need for major ground works. It is an hybrid heat pump system that can be easily installed in a new build or retro fitted and connected to a underfloor water heating system such as Optiheat. The key benefits are low energy costs, improved comfort and zero maintenance.
Optiheat
OptiHeat is the name of a unique and extremely low temperated system for waterborne underfloor heating. With OptiHeat underfloor heating, you will save money because of the low temperature in the floor pipes. In regular radiators the water must be over 50°C in order to be able to heat up a room in the middle of the winter.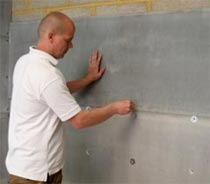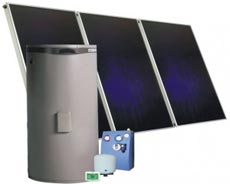 Insulation
Insulation board is normally made up of air barriers, vapor retarders and thermal bridges – all of which contribute to preventing heat from escaping through the walls or floors of homes. By reducing heat loss, as well as cool air that is lost during the summer, insulation board reduces emissions to the environment by reducing the use of heaters and air conditioners, which helps to reduce electricity consumption.
Solar Thermal Solutions
Solar thermal systems are a promising renewable energy solution — the sun is an abundant resource. Solar thermal (heat) energy is a carbon-free, renewable alternative to the power we generate with fossil fuels like coal and gas. Heat form the sun's rays is collected and used to heat a fluid (water). Solar thermal (heat) energy is a carbon-free, renewable alternative to the power we generate with fossil fuels like coal and gas. Heat form the sun's rays is collected and used to heat a fluid (water).
Hotfoot Serves The Following Areas