Time and date
CONSTRUCTION DIRECTORY
Orkney Sustainable Energy Ltd

Contact Details
Address
6 North End Road
Stromness
County Orkney
KW16 3AG
Scotland
About Orkney Sustainable Energy Ltd
Orkney Sustainable Energy is based in Stromness in the Orkney Islands, which is at the heart of the renewable energy industry in Europe. Although it has a population of only 2000 people, Stromness hosts no less than 6 environmental, renewable energy, and power companies including the world famous European Marine Energy Centre.
Orkney Sustainable Energy has an established reputation as a progressive and innovative project design company, encompassing the services necessary to complete small to medium scale renewable energy developments. Our clients are mainly farmers, landowners, development trusts and community groups looking to develop their own renewable energy projects with a strong emphasis on local ownership, providing significant local and community economic benefits.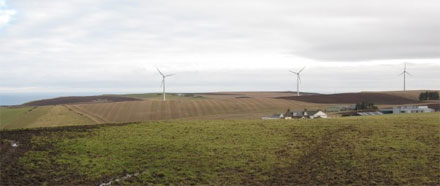 About Us
Orkney Sustainable Energy Ltd was established in 1995 to manage, design and develop renewable energy projects, and has succesfully enabled the construction of a range of wind energy developments throughout Scotland. Our portfolio covers all aspects of wind energy, including design and development, environmental impact, construction, operations and site management.
Richard Gauld, MD and owner of OSE, joined the wind industry in 1987, beginning his career as the Senior Technician on the experimental LS1 3MW turbine at Burgar Hill, Orkney. His knowledge, experience and proven track record in the wind energy industry has led the company to develop a unique approach, designing solutions to closely match clients requirements. Wind energy is now a mature industry, and while the continued production of renewable power is vital to combat climate change, the local economic benefits of the technology should not be underestimated.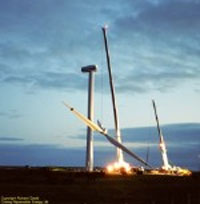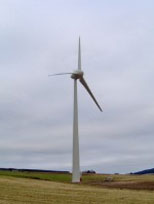 Wood Pellets
Orkney Sustainable Energy provides wood pellets for domestic heating and equine bedding in Orkney. We are agents for Arbuthnott Wood Pellets, http://www.hotstovies.com, the 2008 winners of the Scottish Green Energy Award for Best New Business, and we have also provided both Puffin Pellets and Balcas Brites direct to local customers. Stovies wood pellets are available in 15kg bags, sold by the tonne, and the price includes delivery to anywhere in Mainland Orkney or the linked South Isles; please allow two days for delivery.
The pellets are provided in bags on a one-tonne pallet, and single bags are always available from Stromness if required. Northwards deliver the fuel to your home, and we will endeavour to meet any special delivery requirements, including time of day or location. The wood pellets are wrapped in polythene when on the pallet, however they should be placed under cover as soon as possible, to avoid moisture damage.
Planning Advice
We have provided copies of all the relevant planning advice available from the various governmental organisations, which you may find useful if you are just beginning a project: www.orkneywind.co.uk/advice. You can also find a copy of the UK's Renewable Energy Strategy at this site.
There is a wind turbine noise spreadsheet available to allow an initial assessment of the sound levels upon neighbours, Turbine noise. In addition we have provided some independent information on climate change, covering the science behind the research; you will find that some people insist that man cannot possibly change the global climate, and that global warming is a myth, so hopefully this information will help dismiss these arguements.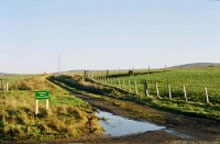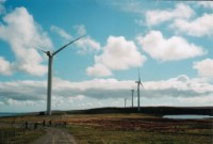 These resources are funded through honesty. Community groups and non-profit making organisations are welcome to use the noise spreadsheet and to download any document for free under a creative commons licence, however commercial and educational organisations should consider a contributing a donation. All payments will assist and maintain the on-going work of the company and will help establish a significant online resource.
Orkney Sustainable Energy Ltd Serves The Following Areas
Find Orkney Sustainable Energy Ltd in