Time and date
CONSTRUCTION DIRECTORY
Allstone Glasgow

Contact Details
Address
Portcullis Estate
Glasgow
County Lanarkshire
G66 8AQ
About Allstone Glasgow
Allstone
is one of the leading names in the supply of Topsoil & Recycled Aggregates within the Construction, Building and Landscape industry.
At Allstone our commitment to quality and our knowledge of Soil and Stone has helped us become a leading supplier not only across Central Scotland but throughout Scotland. The material we source enables us to fulfil the needs of our customers and helps us provide the service our customers have come to expect.
Materials are sourced throughout Scotland in an effort to utilise economies of transport helping us deliver savings as well as quality.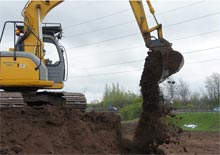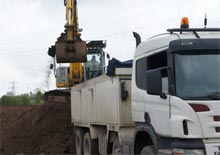 Services
Some of the services we provide at Allstone can be seen throughout Scotland from New Football Pitches, New Road Networks to Soft landscaping Works for the Commonwealth Games including Screening Soil, Topsoil, 6F2 and Recycled Stone.
Works recently completed:
Enabling works and soil strip of a 20 acre site to allow work to begin on a new outdoor athletics complex in Kilmarnock


On site screening of 10,000 ton of soil for the new Chris Hoy Veledrome in Glasgow's South Side


New soils for ongoing works at HMS Shotts and HMS Lowmoss Prisons


Our Recycled 6F2 was used at the new crime campus at Gartcosh as a Sub-base for all new service roads – Approximately 12,000 ton


150,000 ton of Fill Material for the new Kirkintilloch to M80 By-pass


5,000 ton of BS3882 soil for the new Ravenscraig Sports Facility, Motherwell
Here at Allstone we endeavour to make your enquiry fit from a geographical perspective. That is to say we source material throughout Scotland to better utilise economies of transport. This method fits well with our environmental targets reducing our carbon footprint and hopefully yours also.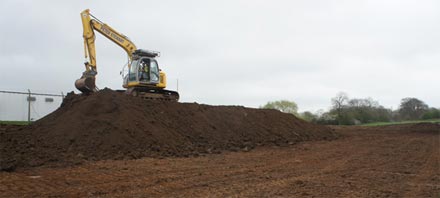 Environment
At Allstone we are an Environmentally conscious company which has invested heavily in Environmental permits and Waste Management Licenses. This allows us to recover certain recyclable materials that can be processed to manufacture value for money and safe sustainable products for the landscape and construction industry.
Our aim is to be a leader in our market, give confidence to our customers along with a consistent availability of safe products and services.
Our commitment to low transport miles and our target of zero waste is what will make us stand out in the years ahead.
Recycling
At Allstone our recycling division is one we will be investing in heavily over the next 12 months. We have already invested in our licensing and exemptions to allow us to recycle clean materials and have these processed to fulfil the needs of the landscape and construction industry. Some of the materials we are currently producing would be 6F2 (Crusher Run), a smaller Type 1 sized stone, Sand and Gravels.
Our hope over the near future is to become one of the leaders in this market in and around our catchment area. As you would be aware recycling is a market that is suited to the location of our recycling facilities.
Our commitment to zero waste will be the driving force to help us achieve our targets.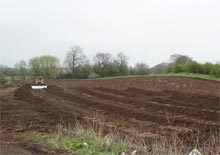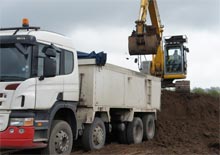 Allstone Glasgow Serves The Following Areas