Time and date
CONSTRUCTION DIRECTORY
Naturalight Systems LTD

Contact Details
Contact
Lindsey Patterson
Address
Accessory House
Barrington Industrial Estate
Bedlington
NE22 7DQ
England UK
About Naturalight Systems LTD
Manufacturers of Rooflights, Structural Glazing, Canopies and Walkways.
Here at Naturalight Systems Ltd, you will find our comprehensive range of Rooflights, Skylights, Structural Glazing Products, Walkways & Canopies all competitively priced and manufactured in our state of the art factory in Bedlington, Northumberland.
Naturalight Systems Ltd prides itself on its record for quality Rooflights and bespoke Structural Glazing products, we aim to offer a perfect solution for sometimes highly complex requirements within the industry and always work to agreed time schedules to cater for our clients. Whatever the end Client's requirement, these can be produced cost effectively quickly and with a service quality that is unsurpassed.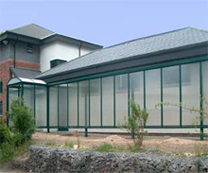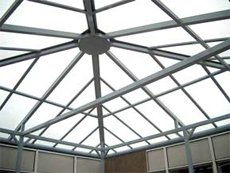 Naturalight Systems Ltd works closely with all material manufacturers to ensure the Client will be satisfied at all times and that all products are of the highest standard and conform to all current building and fire regulations and at the same time giving our Clients the total package they need to complete their projects on time and within budget without compromising quality.
Every product is designed and manufactured individually to make sure that the product and application is absolutely right and that every product that leaves our factory is right first time and ready to deliver on time using our own fleet of transport for distribution throughout the UK.
At Naturalight Systems Ltd, we strive on Customer Satisfaction and from initial contact to completion you're in good hands.
Rooflights


Glass
Polycarbonate
Thermoformed continuous

Naturalspan


UPVC Rooflights
The NLS L2 kerb used with a triple skin polycarbonate rooflight, easily complies with the Part L Building Regulation, however used with argon filled glass, this will achieve exceptional U Values. Extruded from high quality PVCu, our NLS L2 range offers an integrated drainage system with no cold bridging and will out perform virtually every other kerb in the industry today.
Kerbs
NaturaLight kerbs are manufactured using a 'state of the art' CNC manufacturing process, which guarantees accuracy every time.
Our kerbs are available in galvanised steel and aluminium, supplied with a polyester powder coated finish BS6496. As with our rooflights, we have a comprehensive standard range, bespoke kerbs are available on request.
SecuriLight
(NLS600) is essential for anti-vandal security with a continuous perimeter edge engagement and hidden security fixings.
SecuriLight is thermally broken and is available with solid high tensile burglar bars (optional).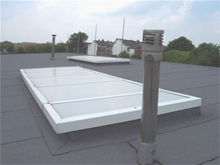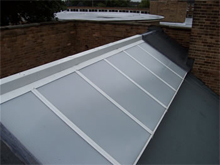 FastLock
FastLock glazing panels are manufactured with high quality aluminium glazing bars and a unique interlocking system incorporating both 16mm and 25mm UV protected structured polycarbonate.
SafeLock
SafeLock glazing system, glazing bar factory assembled interlocking panels, glazed with 25mm multi-wall polycarbonate. All panels are fitted with integral stainless steel safety rods and special locking fittings.
Canopies
NaturaLight Systems design, manufacture and install structural canopies in various sizes to meet the needs of each individual project. NLS FastLock systems can be used in 'pitched' or 'lean to' type canopies, alternatively NLS NaturalSpan can be used for curved roof systems.
Walkways
Walkways are specially built paths which are normally covered or semi-covered, to give protection from the elements. Individual designs and specifications can be obtained from architects. Alternatively, the in-house design team at NaturaLight Systems can produce concept drawings for approval and continue on to produce manufacturing drawings.

Gallery
Click to close
Products & Services
skylights Brighton
rooflights Birmingham
Twitter Feed

Facebook Feed
Naturalight Systems LTD Serves The Following Areas
Naturalight Systems LTD General Description
rooflights north east, rooflights and skylights nationwide, rooflights london, skylights bedlington, rooflight,rooflights, roof lights northeast, skylight, skylights, walkways, naturalight, natural light rooflights north east, structural glazing, walkways, kerbs, nationwide,