Time and date
CONSTRUCTION DIRECTORY
Roofing Contracts & Building Limited

Contact Details
Address
Headmasters House
100 Redbridge Rd
Southampton
County South East
SO15 0LU
England UK
About Roofing Contracts & Building Limited
Roofing, Contracts & Building Ltd specialises in the design, supply and installation of the various forms of industrial roofing and cladding systems together with the design and construction of steel framed buildings for the industrial and commercial sectors as well as new build and refurbishment along the length of the south Coast including Hampshire, Surrey and Southampton.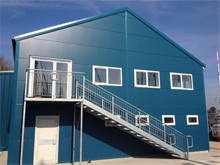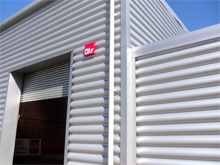 Our company's cladding & roofing contractor skills are applied equally to a huge range of building types including factories, offices, hospitals, schools, retail parks, agricultural buildings, superstores and warehouses.
Roofing Contracts & Building is committed to offering a comprehensive and expert service every step of the way, from design through project management and procurement to installation.
All our operatives are professional, polite and fully trained with over 15 years of successful trading.

New Builds
Refurbishments and Repairs
Flat Roof Renewals
All Asbestos Cement Roof Sheetings
Fast Track Roof Replacements
Gutterliner Installation
All specialist work undertaken
Curved, Waveform, Standing Seam & Aluminium Roofs
Remedial Roofing Repairs


Cement Bonded Asbestos (Chrysotile)
Gutter and Rainwater Goods
Rooflight Renewal
Cladding Cleaning

Due to our experience and the organisation methods we have adapted over our 8 years of trading now enable us to replace old roofs for new in very quick time scales, even on occupied properties.
Fast Track Roofing Replacement
Roofing Contracts & Building offers a unique fast track roof replacement system. We pride ourselves on being able to remove and resheet a metal roof on an occupied warehouse in a weekend.

As soon as an enquiry is received our dedicated management team will attend to site to carry out a complete survey of works. The job is assessed and our findings and recommendations are discussed in detail with the client.
Cladding Cleaning
Roofing Contracts & Building carry out extensive cleaning of existing industrial cladding. This procedure will not only improve the cosmetic appearance of your external cladding but will also prolong the life of your cladding system.

If you have any questions or for more information on our cladding services, call us now on 02380 633 030.
Roofing Contracts & Building Limited Serves The Following Areas